Programa AMOR
An eight-week class for families with teens
Upcoming classes:
This class is currently on pause. 

Cost: $300 per family; 10% discount if paid in full at time of registration. $50 deposit required. 
Income-based financial assistance is available.
Una clase de ocho semanas para familias con hijos adolescentes
Las próximas clases se anunciarán oportunamente.
Costo: $300 por familia; Hay ayuda financiera disponible basado en los ingresos.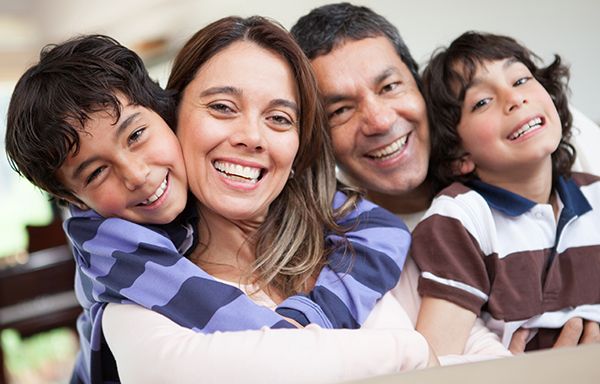 Sometimes it feels like teenagers are from another planet. Their music, friends, and emotions change daily. A recent study found that raising adolescents is actually the most stressful time of all for parents.
Navigating two different cultures can make things harder. That's why we created Programa AMOR: Ayudándonos a Mejorar con Orgullo y Respeto.
In this 8-week class for parents and their teenage children, families learn new ways to communicate and support one another. Parents and children meet in separate groups, each working with a counselor to develop skills for improving relationships at home and at school.
To view the program schedule for upcoming dates, click here.
---
A veces se puede sentir que los hijos adolescentes vienen de otro planeta. Su música, sus amigos, y sus sentimientos cambian de un día para otro. Un estudio reciente encontró que la crianza de los adolescentes pueda ser la etapa más estresante para los padres.
El reto de convivir entre dos culturas puede hacer todos estos cambios aún más difíciles. Por esa razón, Kindred Place ha creado el Programa AMOR: Ayudándonos a Mejorar con Orgullo y Respeto.
En este programa de 8 semanas para padres y sus hijos/hijas adolescentes, las familias aprenden nuevas maneras de comunicar y ayudarse uno al otro. Los padres e hijos se reúnen en clases separadas, cada grupo trabaja con una consejera para desarrollar habilidades que mejoren las relaciones en el hogar y en la escuela.
Para más información, o para inscribirse en la clase, contacte a Angelique Tutor en el número (901) 276-2200, o por correo electrónico en atutor@kindred-place.org.