KIND Families
A six-week class for parents and teens
Cost: $300 per family; 10% discount if paid in full at time of registration. $50 deposit required. 
Income-based financial assistance is available.
Wednesdays, 6-7:30 PM
Pre-registration required. 
Upcoming sessions:
To be announced.
Pre-teen and teenage years can be stressful—for both children and their parents. Emotions run high, and sometimes conflicts can get out of hand.
If these challenges go unresolved, they can lead to risky behavior at school or during free time. They also affect other family members, including younger children in the home.
In this interactive class, rooted in the evidence- based program Strengthening Families and led by a family coach and therapist, you'll learn the KEY strategies to manage anger and stress, improve relationships, communicate effectively, set clear limits, and help your children thrive. Plus, you'll get survival tips, including how to stay calm, set boundaries, and identify issues that might be more serious.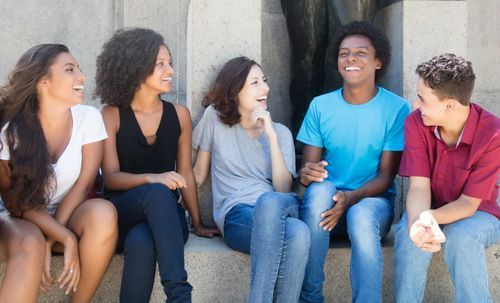 The class is designed for parents and their children ages 12-17. Parents meet in one room, children in different rooms, by age group. Some sessions will include activities for parents and children to do together.
Enrollment is limited to 10 families to ensure personal interaction. For more information or to enroll in the spring session, complete this form, call Kindred Place at 901-276-2200 or email friends@kindred-place.org