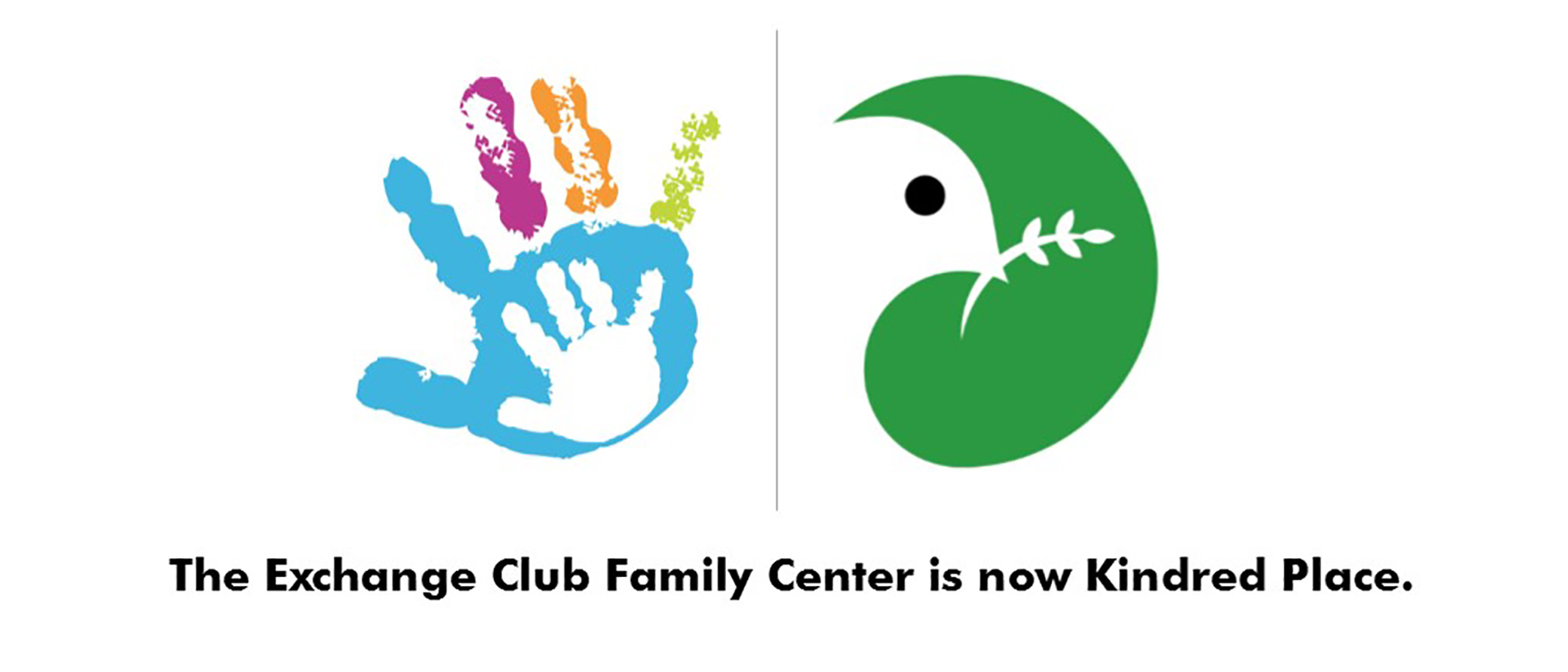 Actually, by any name, it's always been a kindred place.
In fact, if you ask the counselors and staff who've been here for many years, they'll tell you "kindred" is a word that found us, because relationships have been the heart of our mission, from the very beginning.
The Family Center—now Kindred Place—has always been a place where adults and children learn they're not the only ones who've experienced trauma and abuse.
It's where children and adults find hope, healing, and healthy relationships.
Here, people from many different backgrounds find common ground and connections. They are able to leave isolation, anger, shame, and trauma behind. They are able to move forward, knowing they're not alone.
This is Kindred Place, and peace begins here.

Frequently Asked Questions
Why did the name change?
For more than a year, our board and staff asked friends and supporters about the name most people used when referring to us: "The Exchange Club." What we heard in response was, "it's confusing." Though our organization was established by local Exchange Clubs in the early 1980s, the Family Center has always been a separate, independent nonprofit agency. We are one of more than 40 independent, family-serving organizations across the U.S., each one separate, but all established by local Exchange Clubs, and all with a shared commitment to protecting children from home violence. But we – the Family Center – have never been an Exchange Club. And when a child tearfully refused to walk through our door because she didn't want to be "exchanged" to another family, we knew it was time to act.
What's the difference between Exchange Clubs and the Exchange Club Family Center (now Kindred Place)?
Exchange Clubs are service clubs, similar to Rotary, Kiwanis, and others. There are four independent Exchange Club in Shelby County, 650 across the U.S. But the Family Center has always been a separate, independent nonprofit organization dedicated to preventing child abuse and family violence.
Did the programs change?
No. Our three program areas include life skills (including anger management), parenting support (including classes and visitation services), and trauma-focused therapy for both victims and family aggressors. Our parenting, co-parenting, anger management, victim services, and visitation services programs were all established more than 20 years ago, and we still offer them today.
Is Kindred Place a nonprofit charity?
Yes. Approximately 95% of our operating support comes from donations from individuals, corporations, foundations, and government grants.
How does Kindred Place help the community?
The toxic stress of family violence has negative consequences both in the home and in the community. Children who are exposed to violence show the same brain patterns as combat soldiers. Children raised in violent homes are more likely to become either victims or aggressors in adulthood. It's a cycle we must break, if we want a peaceful, thriving community.