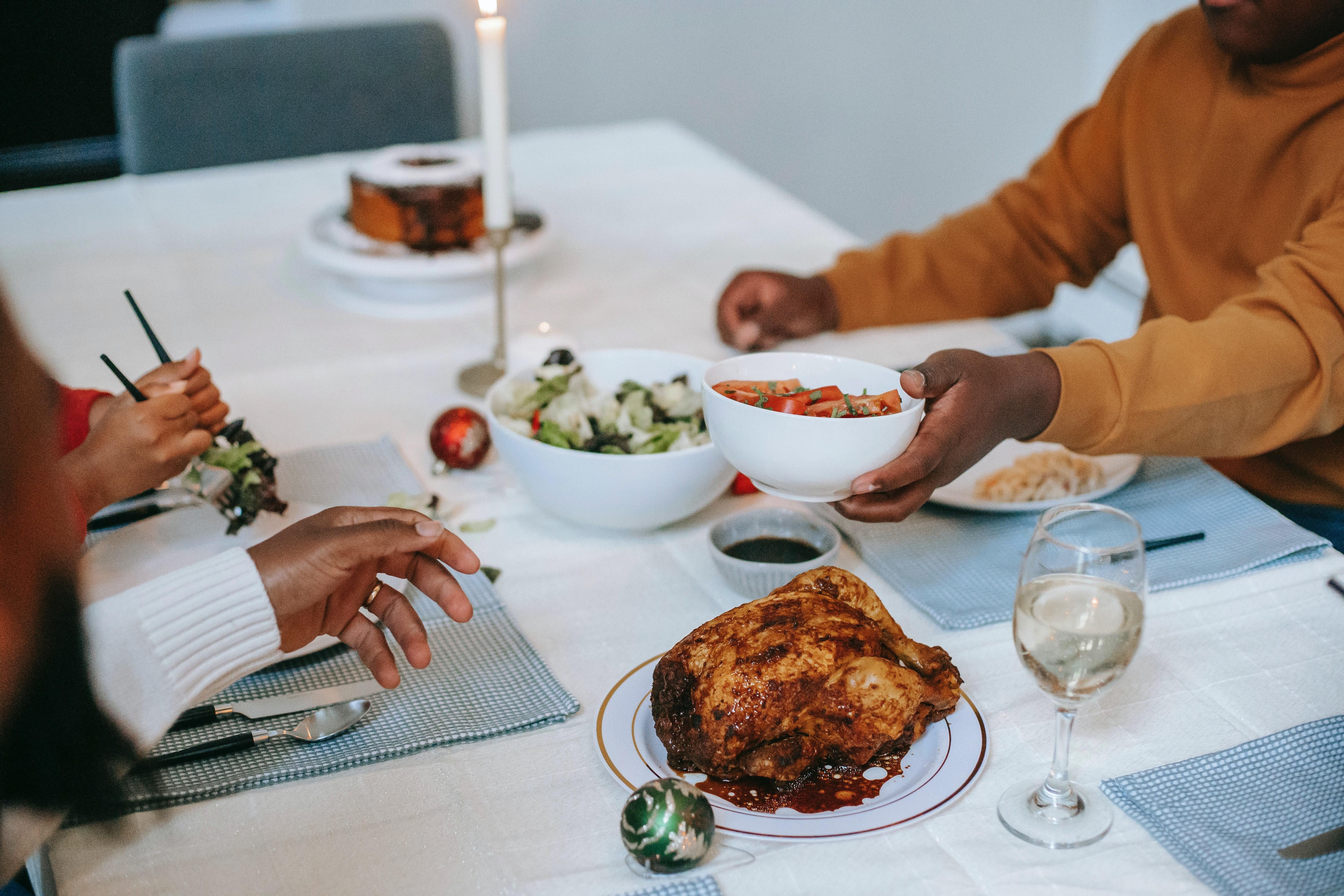 "Maybe next year," my sister said, "we'll rent a house at the beach, just the two of us, and we won't have to deal with any of this."
We were both in our 20s, unmarried, and out of college. Our father had remarried a couple of years earlier, and we'd been adjusting, all of us, to the new normal of a holiday season: One celebration with our mother; a separate celebration (often the same day) with our father and his wife; yet another with our mother's family; and a variety of holiday gatherings hosted by either our mother's or our father's friends, all of whom had been forced to take sides after the divorce.
Through it all, we were expected to be pleasant, cheerful and hungry. At each place, we had to remember carefully what not to mention, whether it was the other parent, politics or religion. We were mindful, too, of other touchy subjects, topics that might trigger an unwanted response.
We were grateful to have family, to have food, and to gather. We were not grateful for the tension and stress that often spiraled out of control.
"We could pretend we had work obligations, or maybe that we were sick," my sister went on, imagining how we would escape these holiday entanglements. Instead, we soldiered on, attentive, adoring and exhausted. We had one another, my sister and I, and we tried to maintain good humor.
Having grown up in a family that considered private matters to be private, neither my sister nor I talked much about the holiday conundrum with anyone at work or among our friends. Since most of our friends' parents still had intact marriages, we didn't have any obvious outlets for commiseration.
After three years of trying (and failing) to navigate this holiday stress, knowing the idea of escape to be a fantasy, I decided it was time to do something. The anxiety associated with the approaching holiday season weighed heavily on me. I was dating someone, and he wanted us to make holiday plans of our own – a topic I was afraid to broach with either of my parents. I felt apprehensive and unsettled, and talking to him about the situation wasn't helping me.
An office newsletter at my work had featured an article about our Employee Assistance Program, and before I could overthink the decision, I called the number and booked an appointment with a counselor.
I almost canceled the appointment when I got the reminder call the day before. I didn't really need THERAPY, I just needed my family to get along better. But I had made the commitment, so I went.
Although that first appointment was half a lifetime ago, I still remember it vividly, down to the yellow turtleneck sweater the counselor was wearing and the reading glasses perched on top of her head.
"How does this work?" I recall asking. "Well," she responded, "for the next 50 minutes or so, you get to talk to me about what's on your mind, and whatever you say stays in this room. Sound good?"
Over the course of six or seven sessions, she helped me see things I hadn't considered, helped me practice some techniques for managing my own emotions and responding when family conversations got tense.
Beyond the practical skills, though, I learned that talking to someone helped me in ways I hadn't expected. Just talking, getting the words out, made things seem manageable, and I felt better. It was entirely different from talking to a friend.
Over dinner with my mother one night, during the Christmas holiday week, I tried one of the techniques the counselor had recommended. And then, because we had always been close, I told my mother that I'd been talking to a therapist, trying to get a better handle on things.
My mother was initially horrified. Later, after she'd had some time to think about it, she confessed that she, too, had sought counseling when her marriage to my father started to falter. It just never occurred to her that her children would need the same, that we would seek help in that way.
In the 25 years since that first-ever counseling experience, I've continued to use some of what I learned about myself and about navigating tough situations. In my head, I can still hear that therapist saying, "Control what you can control, and try to let the rest go." I haven't always succeeded in this effort, but I've never forgotten the advice.
A few months ago, a friend mentioned feeling apprehensive about the upcoming holiday season. A combination of divorce, political differences and blended family painted a stressful forecast. The pandemic was icing on the cake, promising to make a bad situation worse.
"I know some really good counselors," I offered, thinking of my colleagues at Kindred Place who, for the past four years, have strengthened and affirmed my belief in the power of talk therapy.
"Oh, no; it's not that bad," my friend responded. "I mean, all families are challenging, right? It's not like I need THERAPY."
So I shared my own story, my first (but far from last) experience talking to a skilled therapist. And I encouraged my friend, again, to consider making an appointment for herself.
"Because," I offered, "that little voice inside, the one saying, 'Maybe it's time to talk to someone,' is probably right." 
As the holiday season begins, particularly in this strange and challenging year, stress, isolation, anxiety, tension and discord are at an all-time high. So many of us are feeling raw and on edge, more so than usual. Now, more than ever, talking to a professional counselor might be life-changing.
Think of it as developing a new skill or learning new information that can help you care for yourself and your loved ones. Working with someone whose only job is to help you might be the most important gift you'll ever give.
This article first appeared as an Opinion piece in the Daily Memphian.