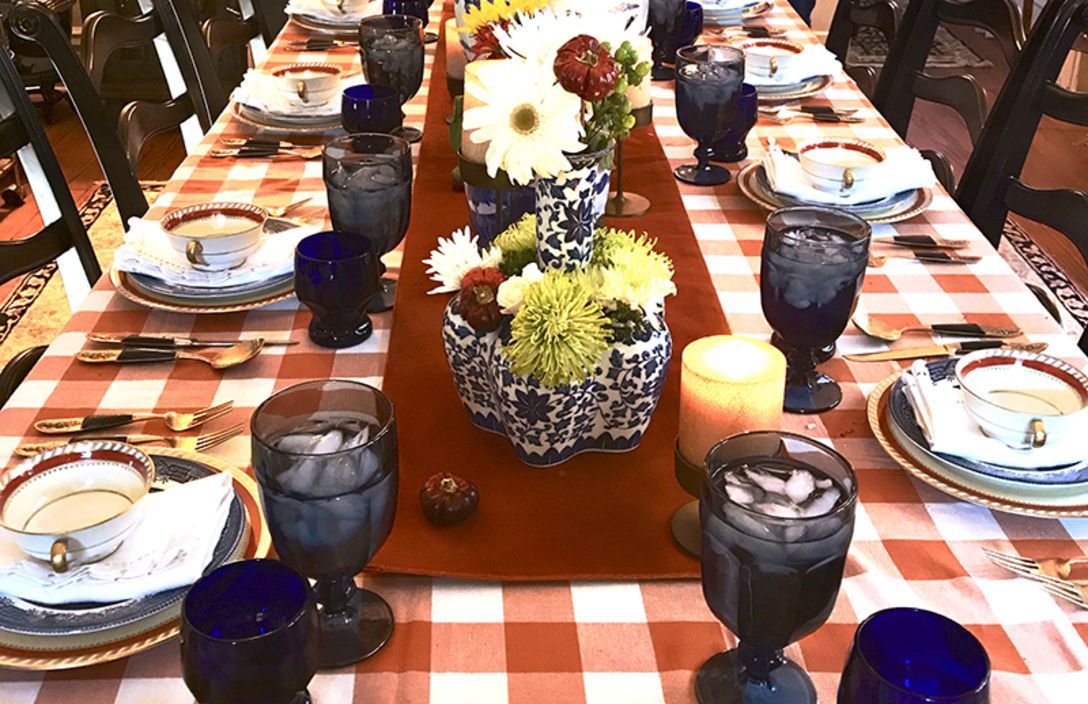 Dear friends,
Is the idea of being with your family causing more stress and anxiety than usual? That's happening for some of us, too. So I asked one of our therapists, Dr. Amanda Russell, to share some advice. Here's a sample of what she had to offer:
"Sometimes having the courage to talk about a difficult issue can lead to a meaningful conversation that will enrich the relationship and be well worth the discomfort involved. It can also feel empowering to stand up for what you believe in, even if the other person does not necessarily appreciate your message. But it is always a good idea to check your intentions before starting a conversation that could bring on intense emotions."
You can read more of her terrific advice, here (or copy and paste this link: https://bit.ly/3lJRNyf).
During the holidays and all year long, here's a question we're often asked: What's a "healthy relationship," anyway?
Every relationship is different, because no two people are alike and because interpersonal dynamics change over time. But our family therapists often offer some guidelines about what healthy relationships look like. One of the tools they use is the Relationship Spectrum, a handy, one-page guide that offers some perspective on communication, trust, sexual choices, and more.
You can download and print a copy of the Relationship Spectrum from our blog. Or give us a call (or send an email) and we'll mail a copy to you.
Another question we hear a lot, especially in October (domestic violence awareness month), is this one: What should I do if a friend tells me she's in a violent relationship?
It's a tough question, and an important one. We all want to help the people we care about, and none of us wants to do harm unintentionally.
Our team of therapists who work with domestic violence cases have these tips to offer:
Take it seriously. Don't diminish or ignore it.
Listen. Listen without judgment. Listen without trying to solve the problem. Listen without asking too many questions or probing.
Be supportive. Offer resources, including the hotline number (800-799-SAFE (7233)). But don't press if your friend seems reluctant to call. One of the worst things you can do in this situation is to cut off open dialogue.
Understand mandatory reporting requirements. If there are children involved who are being harmed, you're required to report it. (In Tennessee: 877-237-0004)
Keep it confidential. Understand the potential danger for your friend if you talk about the situation.
If you need someone to talk to, for yourself or for a friend, please call us: 901-276-2200.
Last but not least, I want to give a hearty THANK YOU to our friends at ServiceMaster by Cornerstone, cityCURRENT, and V2 Media for helping us produce a short video (which you can watch here) to bring our work to life. We were honored to be the charity spotlight for cityCURRENT's virtual breakfast on October 1 with guest speaker Victor Rivas Rivers (watch his compelling story here).
We say it on camera in our video, and I'll write it here: We're here for you. Whether you're facing serious issues or just need an emotional tune-up, talking with a therapist can really help -- now more than ever. Find your counselor today at Kindred Place.
Wishing you well, this month and always.
Jennifer Balink
Executive Director