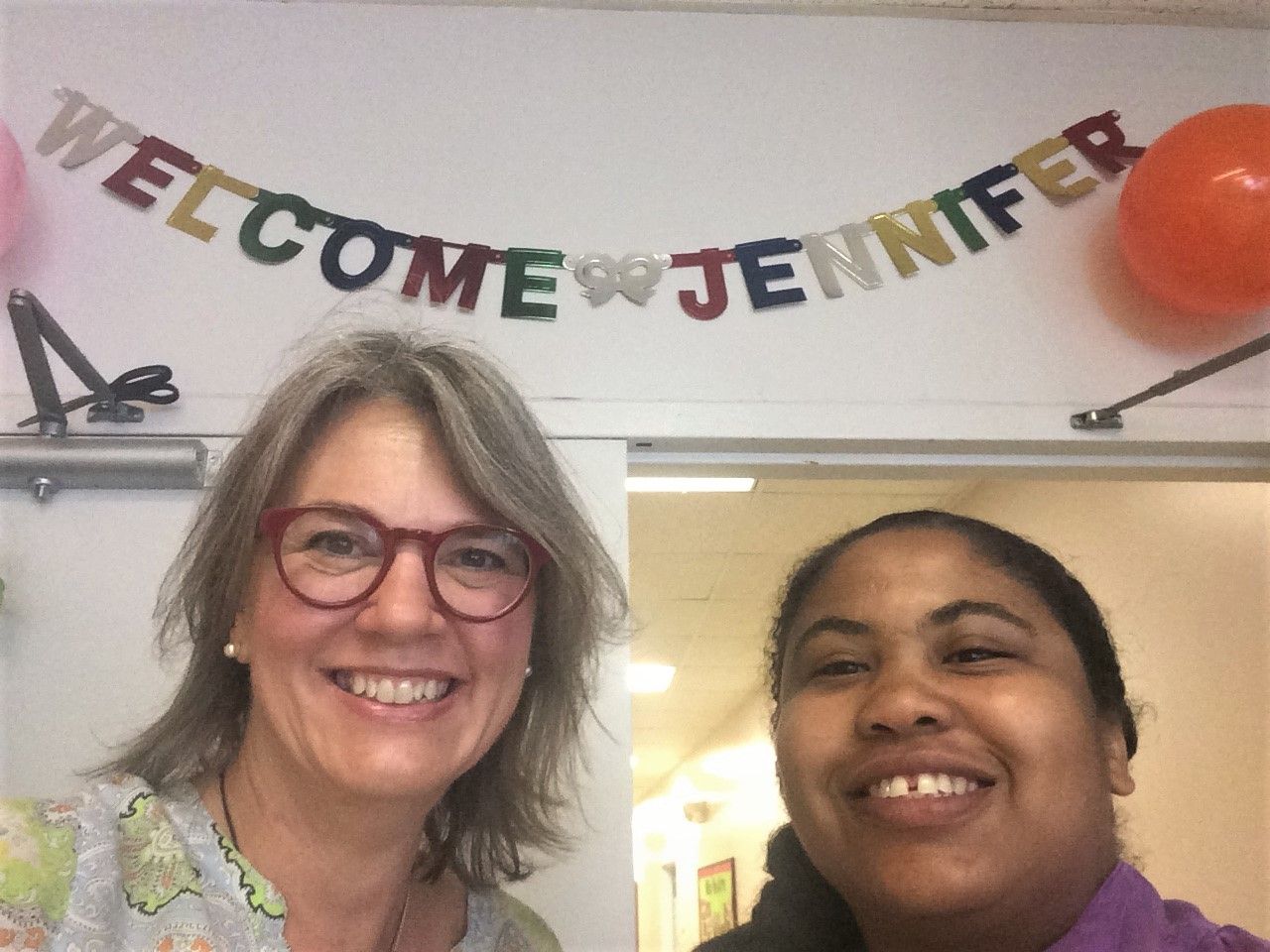 Dear kindred friends,
Four years ago this week I walked in the doors of Kindred Place (then the Exchange Club Family Center) for the first time as its director. I still remember the warm feeling of welcome and the happy smiles that greeted me, particularly Gabrielle's (photo shared with her permission).
A great deal has changed over the past four years, both for me personally and for us as an organization. But much has also stayed constant, particularly the spirit of "welcome" that remains front and center at Kindred Place.
It is, for us, a desire to give everyone walking through our doors - clients, staff, community partners, and financial supporters - a sense of belonging. In ways big and small (even operating in a virtual, telehealth environment) we hope to make clear, in our physical space and through our actions, that we respect and appreciate a rich diversity that spans lines of race, gender, sexuality, politics, religion, and education.
We, like others, continue to grow in this regard. Inclusivity is a never-ending journey, and the path is not always clear or easy.
Over these same four years, our city and our country have faced longstanding divisions that seem to grow sharper each day. From family gatherings during holidays to interactions with neighbors and friends, many among us face what appear to be irreconcilable differences.
If I've learned nothing else in my time at Kindred Place, the one thing I see more and more clearly each day is this: Talking helps.
As we venture forth into the second half of this unsettling year, it is possible that you, like many of us, are feeling anxious, isolated, or disconnected. The idea of "welcome" may seem impossibly remote. If that's the case, then I hope you might call us or recommend us to a friend or family member who might be struggling.
On behalf of our counselors and staff, our board, and our partners, I wish you a peaceful and safe July.
Yours truly,
Jennifer Balink
Executive Director