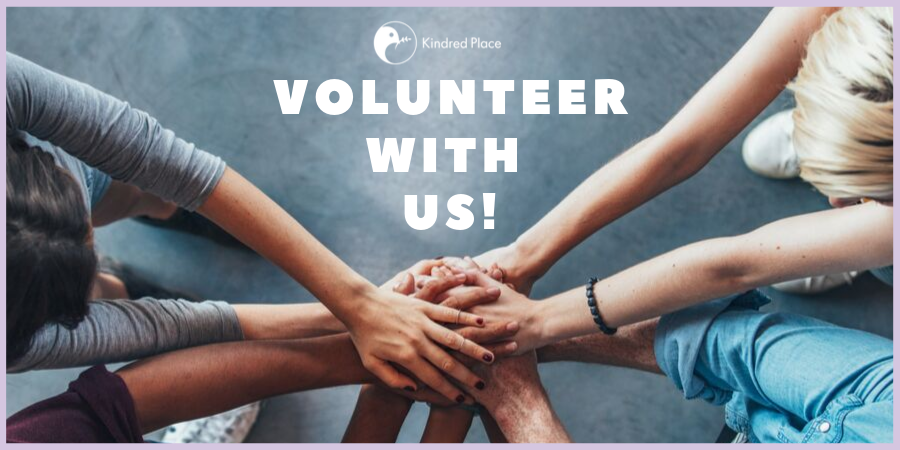 Volunteering at Kindred Place is a great way to understand our mission and be a part of bringing peace to the people around you. Each year, we provide internship placement for more than 100 students pursuing graduate and undergraduate degrees in counseling or social work. We also rely heavily on volunteers for our special events and administrative tasks to keep things on track. Whether you're in school and looking for an experience to further your understanding of family violence, or you're passionate about serving the Memphis community, we have many opportunities for volunteers at Kindred Place.
Administrative volunteers
Volunteers who are interested in helping with administrative tasks must have a bachelor's degree in a human services related field or at least six years of experience executing administrative tasks in a social services agency. These volunteer opportunities are available on an as-needed basis and are typically centered around Kindred Place events. When helping with our events, excellent teamwork and communication is required to bring the Kindred Place vision to life. If you're detail-oriented, comfortable working on a team and are looking for a tangible way to serve, this might be the opportunity for you.
Program volunteers
We are extremely grateful for our program volunteers. All volunteers must have a bachelor's degree in a psychology-related field. While the experience for program volunteers is more focused on working with families or individuals who seek help at Kindred Place, they must complete the same requirements as interns, including paperwork, training sessions and program participation.
Undergraduate level internships
We accept bachelor level students majoring in social work, psychology, criminal justice, child development, human services or other related fields to participate in our undergraduate level internships. Interns participate in groups (for children, adults or families) as co-facilitators (assisting clinical level interns or staff members). Undergraduate interns also assist with administrative tasks related to each program.
Graduate level internships
Master and doctoral level students who are concentrating in the fields of psychology, social work, mental health counseling, rehabilitation counseling, clinical psychology, counseling psychology or counselor supervision are eligible for graduate level internship opportunities at Kindred Place. Clinical level interns participate in groups (for children, adults or families) as a facilitator or co-facilitator. Clinical interns are required to conduct initial assessments and follow-up assessments.
All interns and volunteers at Kindred Place are required to attend agency and program trainings. In order to establish consistency, we request that all interns and volunteers to dedicate at least one full semester (January-May, June-August or August-December) of service to Kindred Place. Visit our website today to fill out our volunteer form and take the first step in becoming a part of our Kindred family.