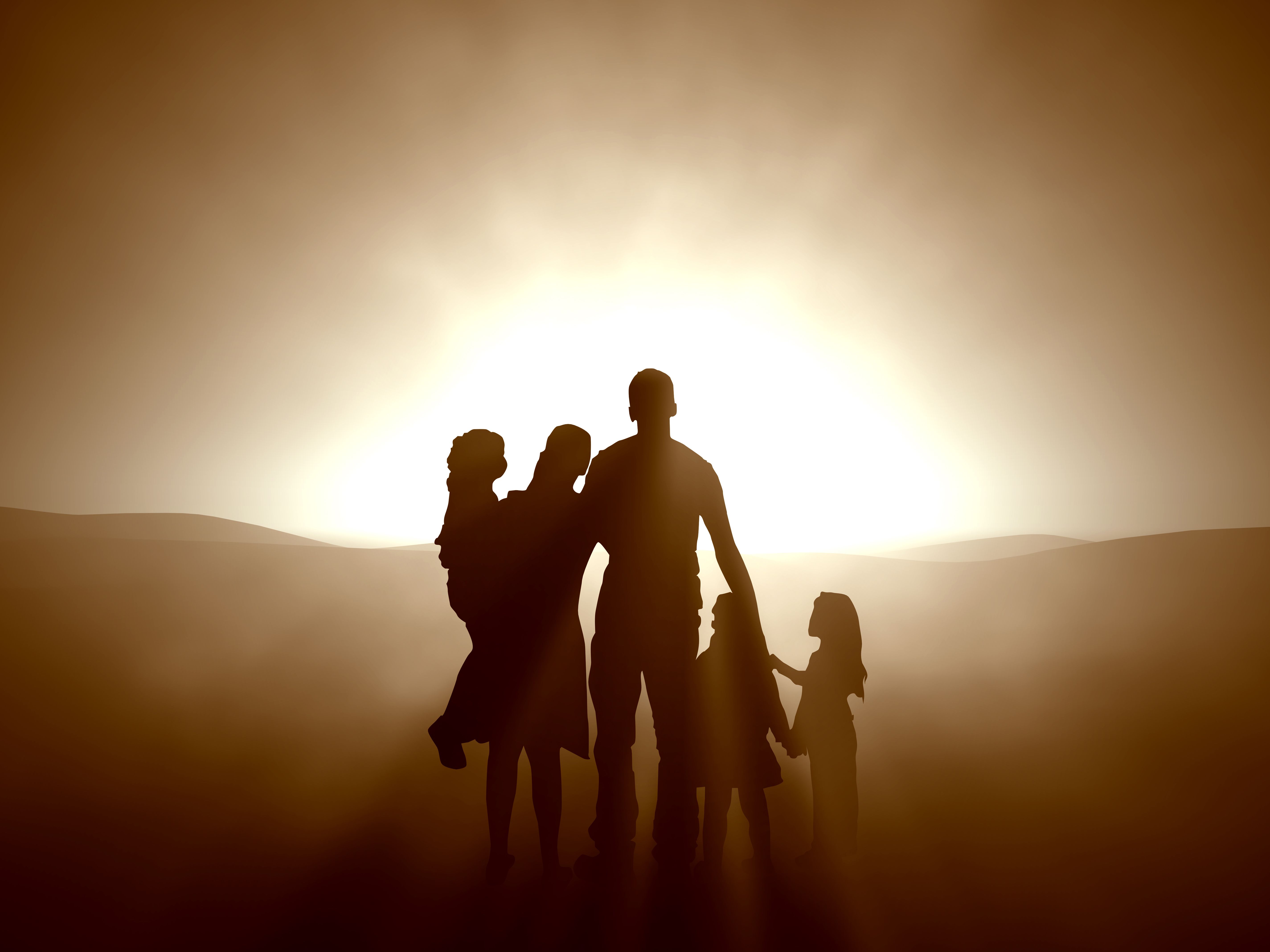 I have a friend whom we'll call Tom, though that isn't really his name. Tom and I have known each other for many years, through many changes – jobs and family in particular.
Tom agreed to let me tell you his story, on his behalf, because he wants you to know something important that he's learned the hard way: family violence is often hiding in plain sight, where you least expect it.
Before I tell his story, let me share a little about Tom.
He and his wife, Amy, are college-educated professionals who have both built successful careers. They both grew up in two-parent homes, went to good schools, made good grades, and by all outside appearances had "normal" family lives.
Tom is the oldest of three children; Amy is the youngest of five, and the only female.
A few years ago, Amy's parents' health started to decline. Her father's infirmity meant he could no longer care for his wife, Amy's mother, who had Alzheimer's. Amy realized her parents needed to move out of their home and into a care facility. That change meant Amy's brother, Henry, who has special needs, could no longer live at home unless one of the other, older brothers moved in to care for him.
That's when things began to unravel.
Tom and Henry have always had a close relationship. They became friends when Tom and Amy first started dating, more than 25 years ago. Henry likes to go fishing, so Tom would often take him. Most of the time they didn't talk about anything in particular – the weather, or a TV show, or maybe something about fish and wildlife.
On this particular day, the day everything changed, Tom pulled up in the driveway at the end of their fishing adventure and was getting ready to help Henry back into his family home, when Henry pushed the "lock" button on the car door and refused to budge. "I'm not going back in that house. Not today; not ever." He crossed his arms over his chest and continued, "I'll tell you why, but first you have to promise you won't tell Amy."
Reluctantly, Tom agreed. And then he listened as Henry told of his family's dark secret, how Henry's – and Amy's – father had been physically abusive to their mother and to the boys. How the older boys had abused Henry. How their mother had somehow managed to protect Amy, who was six years younger than Henry.
Now that the parents had moved out and Henry's oldest brother Peter had moved back in, Henry was afraid. There were guns in the house, Henry said, and Peter was violent just like their father.
They agreed, Tom and Henry, to go to Tom and Amy's house for the night. On the drive there, Tom encouraged Henry to tell Amy everything. If he were honest with himself, Tom later told me, he wasn't convinced Henry was telling the truth. Stories like that didn't happen in "good" families.
Sitting in the cozy den at Tom and Amy's house, with the dog curled up on the sofa next to him, Henry began: "Sister, I know you were too young to remember any of this, but…"
He talked for more than an hour. Tom and Amy listened, and wept. Amy, as it turned out, did remember. She had pushed the memories so far back in her mind that she thought they'd disappeared. Over those several hours, the memories flooded back.
Tom called me the next morning and asked if I could meet him for lunch. It was urgent, he said, and private.
We met at a restaurant not far from my office. While we waited for a table, Tom asked about my work at Kindred Place. He knew a little bit about it, he said, but wanted to know more. We're a mental and behavioral health agency, I told him. Our counselors work with adults and children to deal with the complicated tangle of family violence.
"Do you ever take clients who experienced violence during childhood but aren't ready to talk about it until they're adults?" he asked.
"Yes," I said. "That's more common than most people think."
And that's how Henry first came to Kindred Place.
Henry lives in a new home now, where he is comfortable and safe and independent. After completing a year of intensive, trauma-focused therapy, he tells Tom he "graduated" from Kindred Place. He still comes by every now and then to say hello.
Tom wanted me to share this story because he wants everyone to know that violence can be hiding in plain sight, in your own family.
Henry wanted me to share the story because he wants you to know there's help.