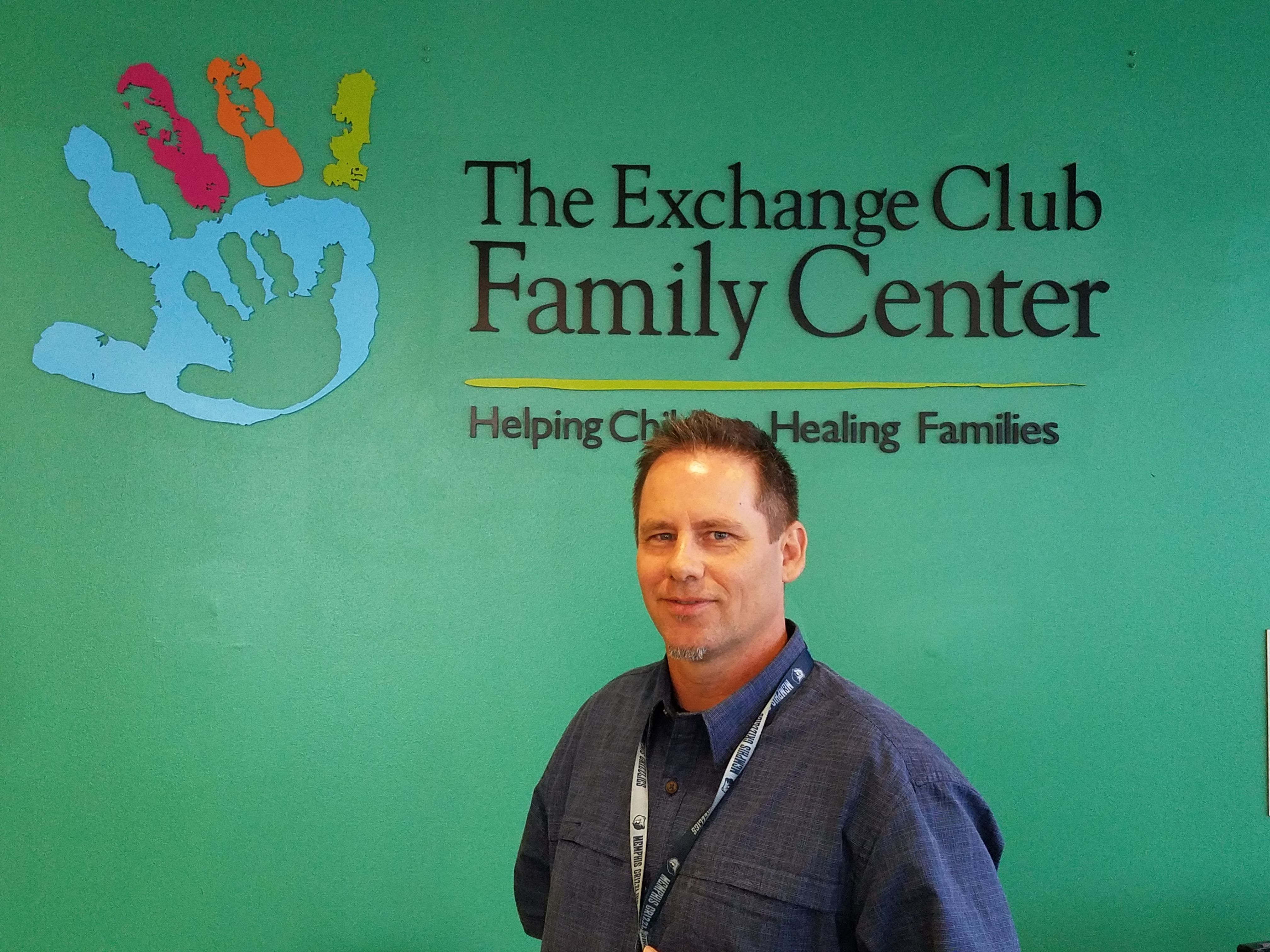 Full name: Steve Moorman
Title: Court Appointed Special Advocates (CASA) Advocacy Coordinator
Steve Moorman has held the position of advocacy coordinator for the CASA program for the past seven years, serving not only as advocate for children, but also supervising volunteers who investigate child abuse and neglect cases that come through the Juvenile Court. Steve has been a blessing to the Family Center, and to the at-risk children he has served.
Thank you, Steve, for all that you do for the Exchange Club Family Center. Our lives are richer because of you, and we cannot thank you enough for your service.
Why do you work at the Family Center?
The Exchange Club Family Center is a leader in the community when it comes to helping children and families in need. I love the people I work with at the Family Center.
What is the biggest mistake you've ever made?
I left the CASA program in 2002 to take a job in another field. One of the main reasons was to make more money, but it did not turn out to be a good fit. Fortunately, I was blessed with the opportunity to return to work for the CASA program again. I have been back with CASA for more than seven years now. I learned that making a job change because of money is not always the best decision.
What is the biggest challenge you've overcome?
My parents instilled in me a vision of getting a college degree and set high educational standards for me growing up. As a result, I graduated from Christian Brothers University and became the first person on either side of my family to earn a college degree.
What is your passion?
My passion is to serve at-risk children and those less fortunate than me. It's very rewarding when you get to see a child you have advocated for be placed in a safe, loving home.
What is your dream for you/your child's future?
I don't have children of my own, but I serve about 125 abused and neglected children each year. My dream for them is to have a real chance in life. I pray that they live in a safe home and have an opportunity like me to get a college education or learn a trade. I just want the kids to be happy!