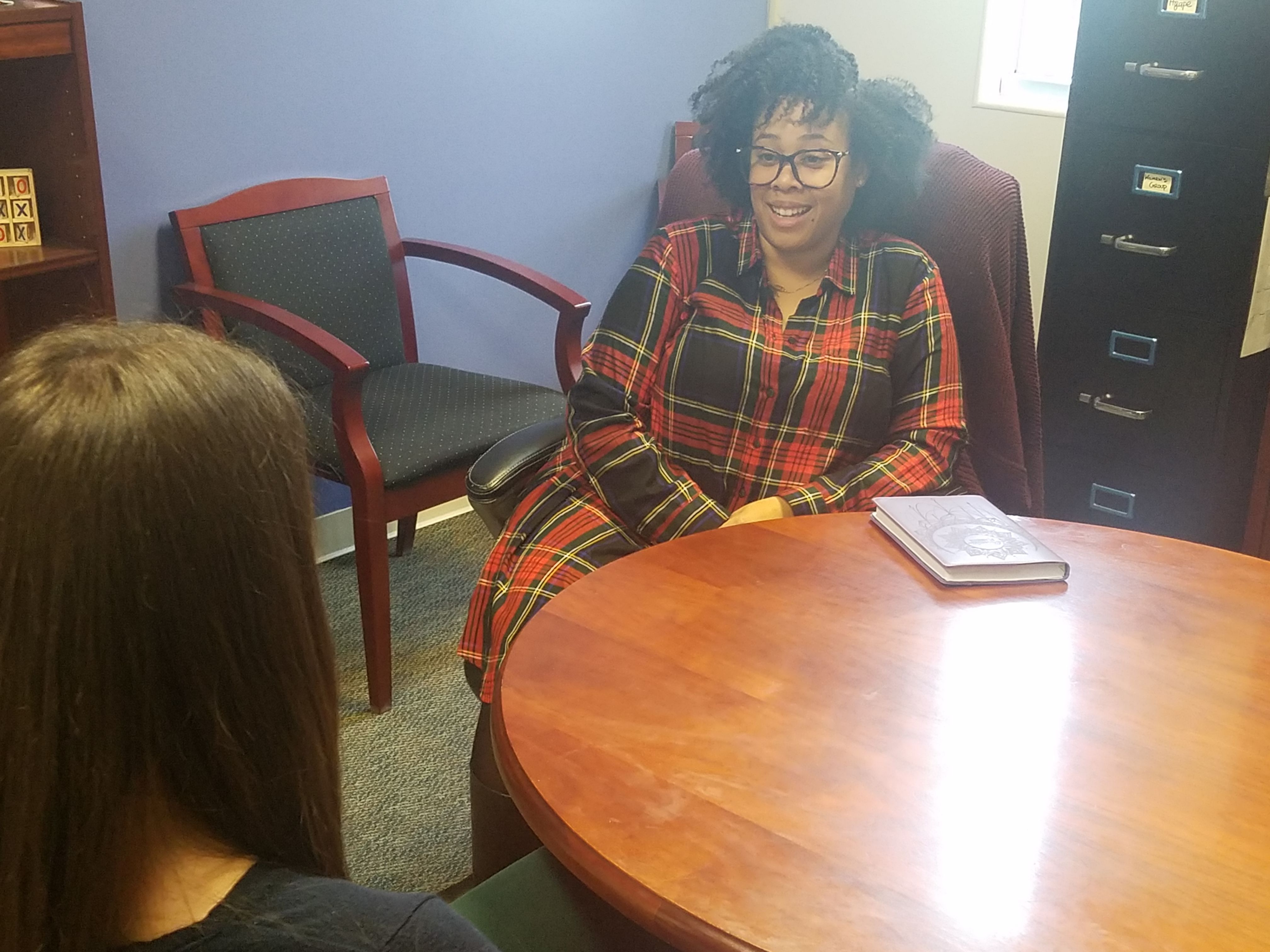 Full name: Ashley Murphy
Title: Family Services Therapist
Job responsibilities:
• Providing therapy to children and adults, both at The Family Center and off-site locations in the community
• Providing clinical services to participants of the Domestic Violence Assessment Center
Why do you work at The Family Center?
The Family Center holds a special place in my heart because it helped me fulfill my dreams of becoming a therapist. I began my journey here as a volunteer a few years ago, which turned into interviewing for a position as an AmeriCorps member just as I began my graduate program. After a year of service with Project TLC (To Love A Child), I knew I wanted to return to the Center for my clinical internship. I was fortunate that my two part-time internship placements turned into a full-time position after graduating from the University of Memphis with a Master's in Clinical Mental Health Counseling.
What is the biggest mistake you've ever made? How did you handle it? What did you learn from it?
One of my biggest mistakes is not going to graduate school right after receiving my Bachelor's degree from the University of Tennessee, Knoxville. I did not handle it well because after the decision I felt as if I disappointed my family. As the first person in my family to graduate from college, they had high hopes that I would go on to achieve more than they ever had. I learned from this experience that I have to be in charge of my own destiny and everyone will not be pleased with your life choices. Hey, without that break between undergrad and graduate school, I may not be completing this questionnaire right now!!!
What is the biggest challenge you've overcome?
My biggest challenge goes back to my biggest mistake…accepting that I will not please everyone with the decisions I make. This challenge that I overcame goes beyond a personal level. The challenge can translate on a professional level as well.
What is your passion?
My passion is education. My ultimate desire will always remain being an advocate of change. I would like to motivate that change by education and compassion. Educating my community and the clients I serve with knowledge that can potentially motivate them to make active changes in their lives for the better, whether it is small or huge.
What is your dream for you/your child's future?
My dream for myself is the ability to travel more. I want my future child or children to be able to travel more than I ever was able to do growing up. I just took my first international trip and I would like to experience more of the world with my partner and future child or children.
What inspired you to be a therapist?
Working as a mentor with first-generation college students during undergraduate in Knoxville. I saw first-hand how influential it could be to listen to the trials and triumphs of the students I was mentoring and providing tools to assist them in implementing change. It was powerful enough for me to change my major from Biology to Psychology.
If you could have dinner with one person, past or present, who would it be and why?
Of course, it would be my grandfather! He is my first choice because I want to laugh with him, update him on my movie (i.e., MY LIFE), ask for advice, and discuss how much he continues to influence and inspire me, personally and professionally. Without a doubt, TO EAT because he was a foodie just like me! LOL
How would you describe the color yellow to someone who is blind?
Create an image of a color that reminds you of the warmth your body experiences when you feel the sun and the floral aroma of a garden on a spring afternoon walk with someone special.
If you weren't a therapist, what career would you choose and why?
I would choose a career in education as a teacher or something in the realm of public health. My passion is education so I gravitate toward anything where I can educate and promote wellness.
What is your personal mantra / motto?
Change your thoughts. Thoughts influence choices. Choices impact lives.
What are three things that each of us could do to prevent abuse and family violence?
1. Speak up! Do not be afraid of the conversation and willingness to listen)
2. Education (warning signs, different forms of abuse, etc.)
3. Support. Donate or volunteer to organizations that provide services to this population. Advocate for positive changes in legislation that influence the impact of abuse and family violence on children and families.