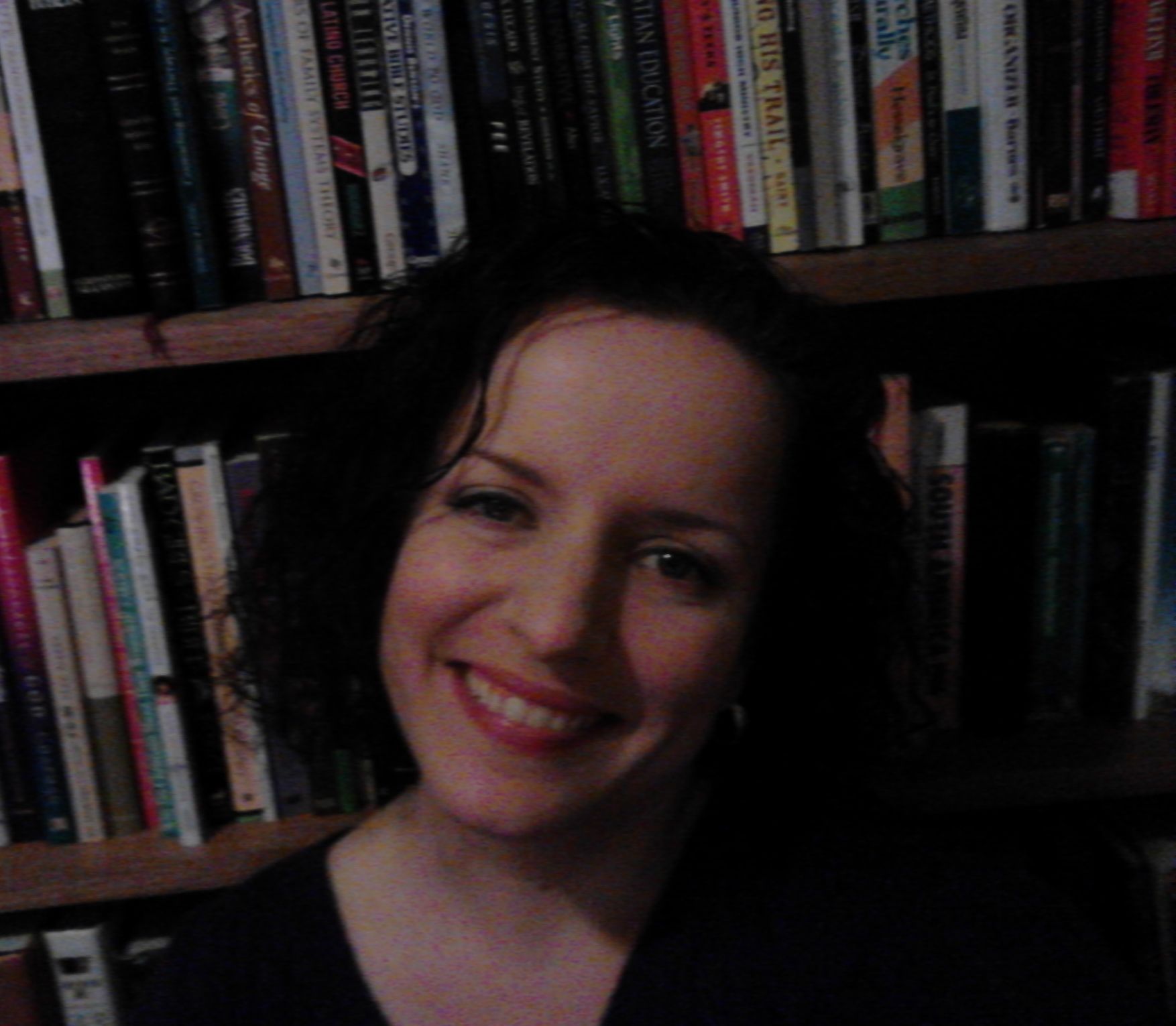 Full name: Angela Rusk
Title: Client Services Therapist
Job responsibilities: I provide individual, group and family therapy. As one of the bilingual staff members, much of what I do is in Spanish. I also teach the Spanish Co-Parenting class.
Why do you work at The Family Center?
I enjoy the opportunity to work with clients who might not be able to access services elsewhere. I am also thankful for an agency that allows us to make treatment decisions based on what is best for the client.
What is the biggest mistake you've ever made? How did you handle it? What did you learn from it?
I've made quite a few mistakes, as we humans tend to do. One thing that I've learned is that setting healthy boundaries is important for my own health and the health of those I come in contact with.
What is the biggest challenge you've overcome?
I'm not sure if it is the biggest, but a major challenge has been learning a second language. It involved not only years of study, but also being willing to put myself out there to look ridiculous as I made the many mistakes necessary to learn. I had a professor who once said that "you can learn a language, but you speak a culture." I am so thankful for the many native speakers who took the time to explain the cultures behind the language and were so gracious with my mistakes.
What is your passion?
I am passionate about helping people find wholeness, whatever that looks like for them.
What is your dream for you/your child's future?
I hope that I and any children that I might have will leave the world a better place than we found it.
What inspired you to be a therapist?
My original life plan was to move to South America as a missionary. While in college, I did some survey work in Peru and Bolivia, where numerous nationals told of a great need for Christian counselors. I came home, changed majors, and pursued a counseling degree. Even though I now work in the secular field, I still consider my work to be a part of God's overall mission to bring healing to creation.
If you could have dinner with one person, past or present, who would it be and why?
My maternal grandmother died before I was born, but growing up, people always told me that I was a lot like her. I'd love to meet her, as she sounds like a remarkable woman who I could learn a lot from. She was born in 1915, served in the Naval Reserve in World War II, and went on to earn a PhD in a time and place where not a lot of women did.
How would you describe the color yellow to someone who is blind?
Yellow is the feeling of the sun on your skin on a warm summer day. It is the bright smell of a freshly cut lemon. It is the taste of melted butter on hot baked bread.
If you weren't a therapist, what career would you choose and why?
I would probably either go into ministry or teaching, as I've had interest and experience in both. If I were to choose a completely different field, I think I'd want to be the person who writes travel guides. I'm sure there is a lot more involved in it than I realize - but it sounds great to get paid to explore the world.
What is your personal mantra / motto?
I don't really have one - life is so complex, it's hard to condense it into a one-line motto.
What are three things that each of us could do to prevent abuse and family violence?
1. Ask for help. Parenting is hard, even in the best situation. No one should have to do it alone.
2. Educate yourself about policies which protect children and promote accountability. Make sure that your workplace, school, or place of worship have such policies and abide by them.
3. Become involved in the lives of children and their families, and find ways to support them, particularly in times of stress.