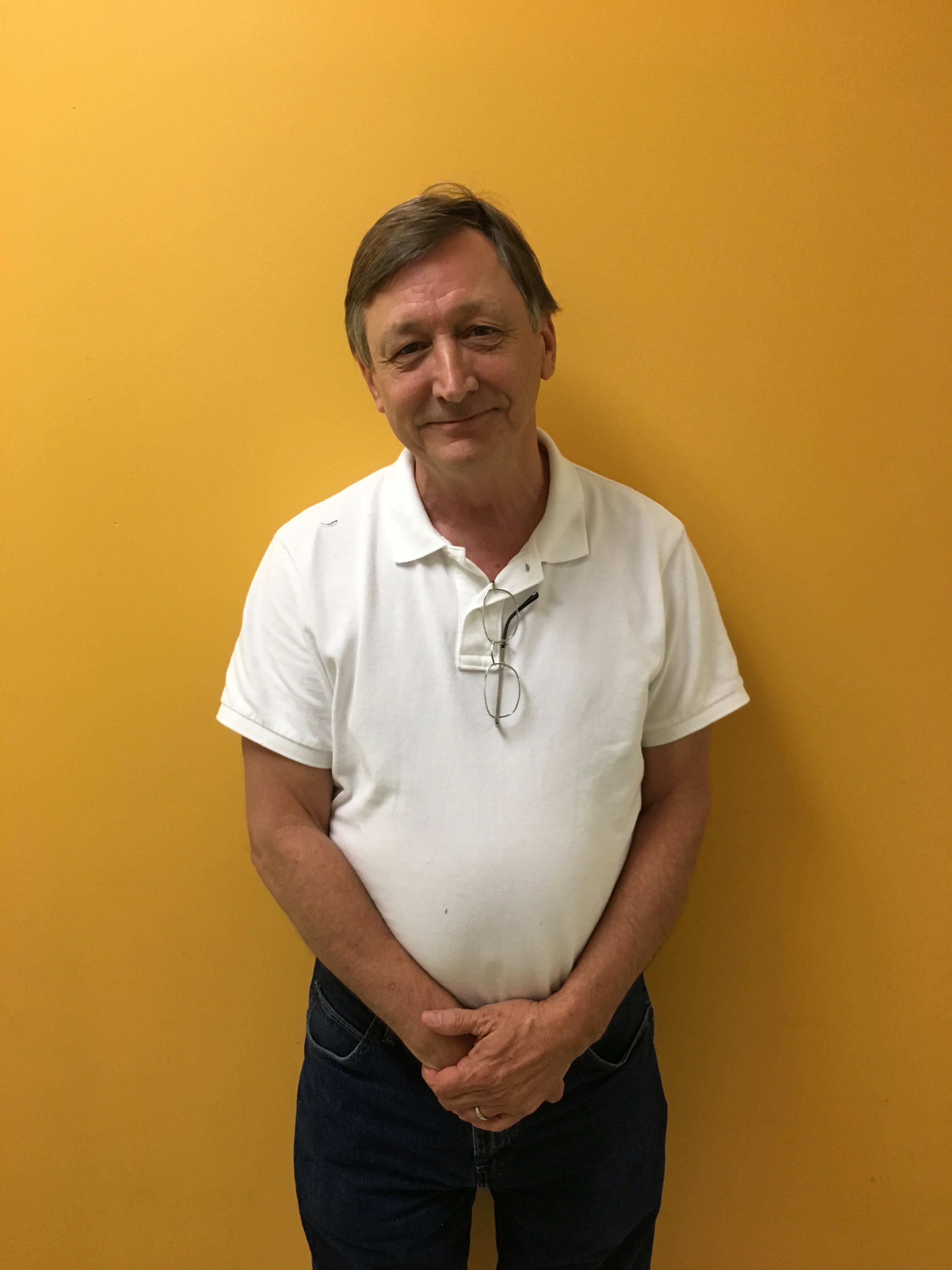 Full name: Robert Holdford
Title: Director of DVAC
Job responsibilities:
Directing the Domestic Violence Assessment Center
Why do you work at The Family Center?
It's a great place to work and it does great work for the community.
What is the biggest mistake you've ever made?
When I was younger I had a friend to commit suicide and at the time I didn't have enough knowledge to recognize the signs or realize what was going on. It was one of the moments in my life that inspired me to become a therapist.
What is the biggest challenge you've overcome?
Not accepting my own perceived limitations.
What is your passion?
Fairness, equality, and chocolate.
What is your dream for you/your child's future?
Love and Happiness.
What inspired you to be a therapist?
I was inspired by another social worker as well as seeing how poverty impacts our society.
If you could have dinner with one person, past or present, who would it be and why?
I would have dinner with Hellen Keller. I think a food fight would be fun.
How would you describe the color yellow to someone who is blind?
It's like the feel of the sun on your face.
If you weren't a therapist, what career would you choose and why?
I would be a philanthropist because I like donating to good causes like The Family Center.
What are three things that each of us could do to prevent abuse and family violence?
1. Decide that violence is not going to be an option in your life.
2. Come up with a plan for high risk situations ahead of time.
3. Keep practicing 1 and 2.