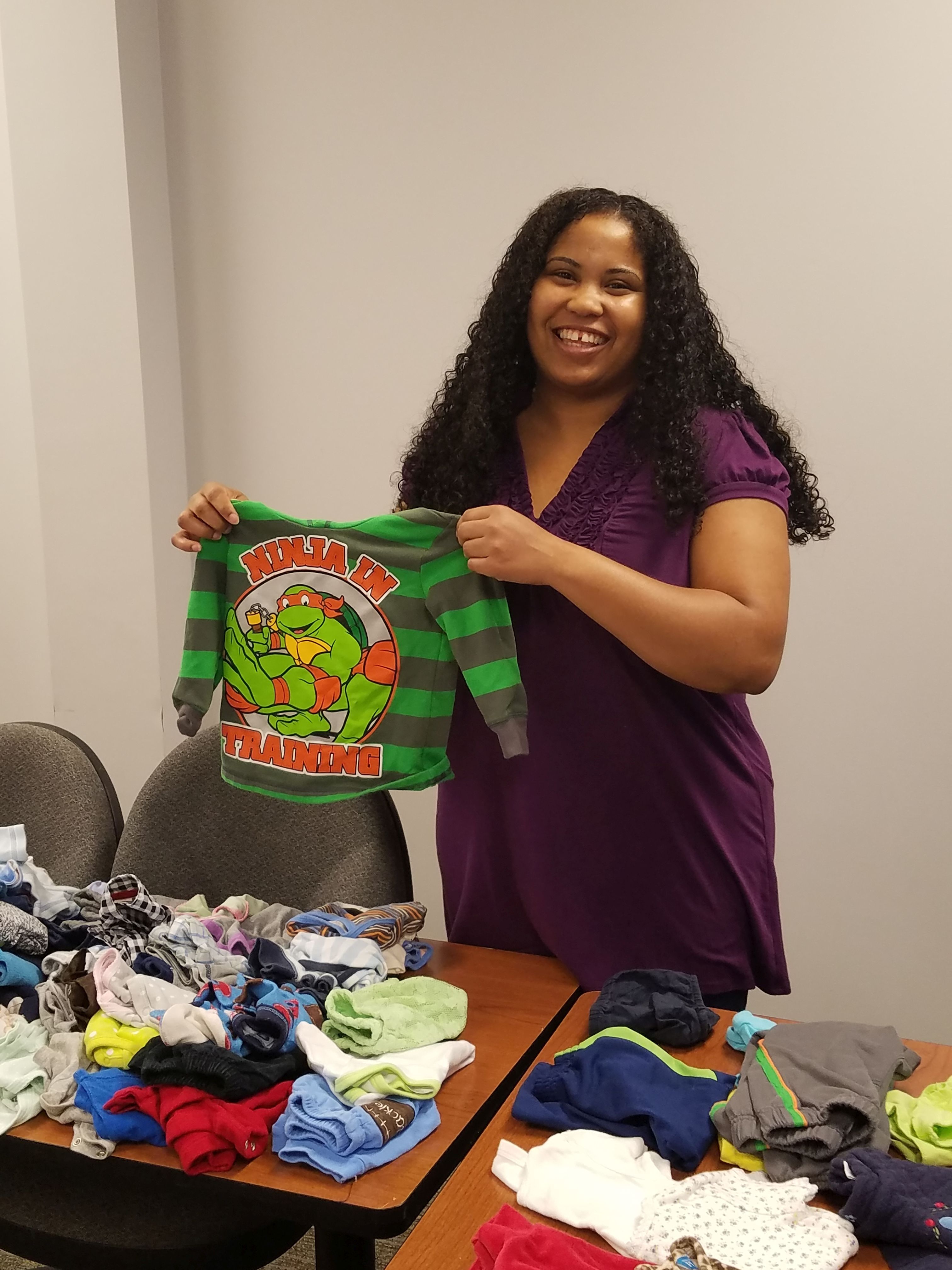 Full name: Gabrielle Woods-Clark
Title: Certified Parent Aide
Job responsibilities:
• Assist program coordinator of First S.T.E.P.S.
• Provide limited transportation of teen parents to group sessions
• Conduct home visits with parents
• Assist in clerical work as needed
Why do you work at The Family Center?
I believe in the center's mission. I like the people – my coworker and clients. I also like how there's flexibility and no micromanaging.
What is the biggest mistake you've ever made?
Not getting my undergraduate degree sooner. The longer you're out, the harder it gets. But it's never too late. I'm in college now focusing on social services.
What is the biggest challenge you've overcome?
Being a young parent. Although I'm lucky to have my mom's support, there are limited resources out there for parents especially those without a lot of money.
What is your passion?
I'm still trying to figure that out.
What is your dream for you/your child's future?
I want my child to complete college and do something he really loves to do.