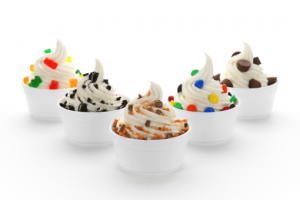 This one is from OTE's own Client Experience Manager, Melanie Brister:
"A Sundae Fundraiser is a great spring/summer idea to get friends, family and the community out to support your cause!
I talked to a downtown church and asked if we could use their parking lot on a Saturday afternoon to set up a couple tables and signs. I was able to get ice cream and toppings donated so that all donations went directly to the cause, Make-A-Wish Atlantic Provinces.
I have a few family members and friends assisting me day-of to ensure that I have all the support needed, and that everyone cause enjoy the fundraiser and its sweet treat!"