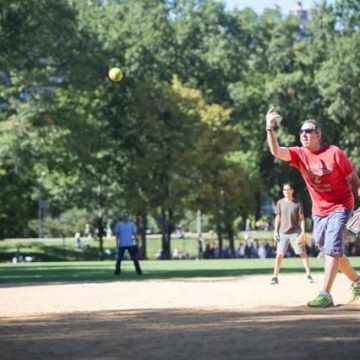 Whether your celebrating Independence Day (July 4) or Canada Day (July 1), there is still time to plan a fun fundraiser with your family and friends.
Something as simple as an afternoon's softball tourney is easy to throw together. use your social media contacts to put some teams together, find a suitable park (you may want to call ahead to see if you have to reserve the ball diamond) and set up your picnic tables and bbq's for a great summer afternoon.
Ask for a donation to play and for the refreshments, and hold a 50/50 draw at the end of the afternoon. Encourage everyone to post photos on social media with the #hastag for your event!