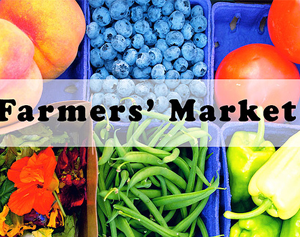 Reach out to local farmer's markets for the opportunity to set up a booth on a busy market day.
This popular summer outing could increase your exposure and give you a chance to engage with your community face-to-face.
Make sure you have info on your cause as well as pre-printed forms to capture your donors contact info for tax receipts and thank you notes. You can enter their donations into your fundraising page after the market. One busy market day could put a big dent in raising your fundraising minimum!