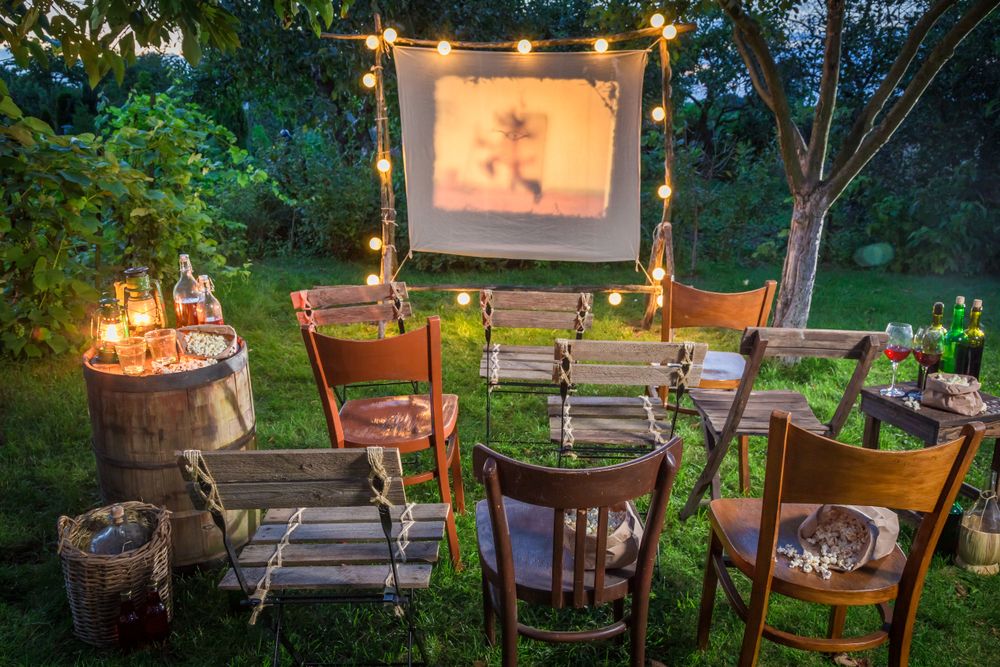 The warm nights are upon us so it's a perfect time to plan an outdoor movie night. Choose some family favorites or an old classic or two and invite your friends and neighbors.
Charge admittance and set up your concession stand (bug spray will be an unusual but popular item to sell along with the popcorn and sweets). For an extra bang, create your own home-made video about your Over The Edge event and play it before the movies start.
Click the link below for a simple, step-by-step guide to setting up your backyard theater!