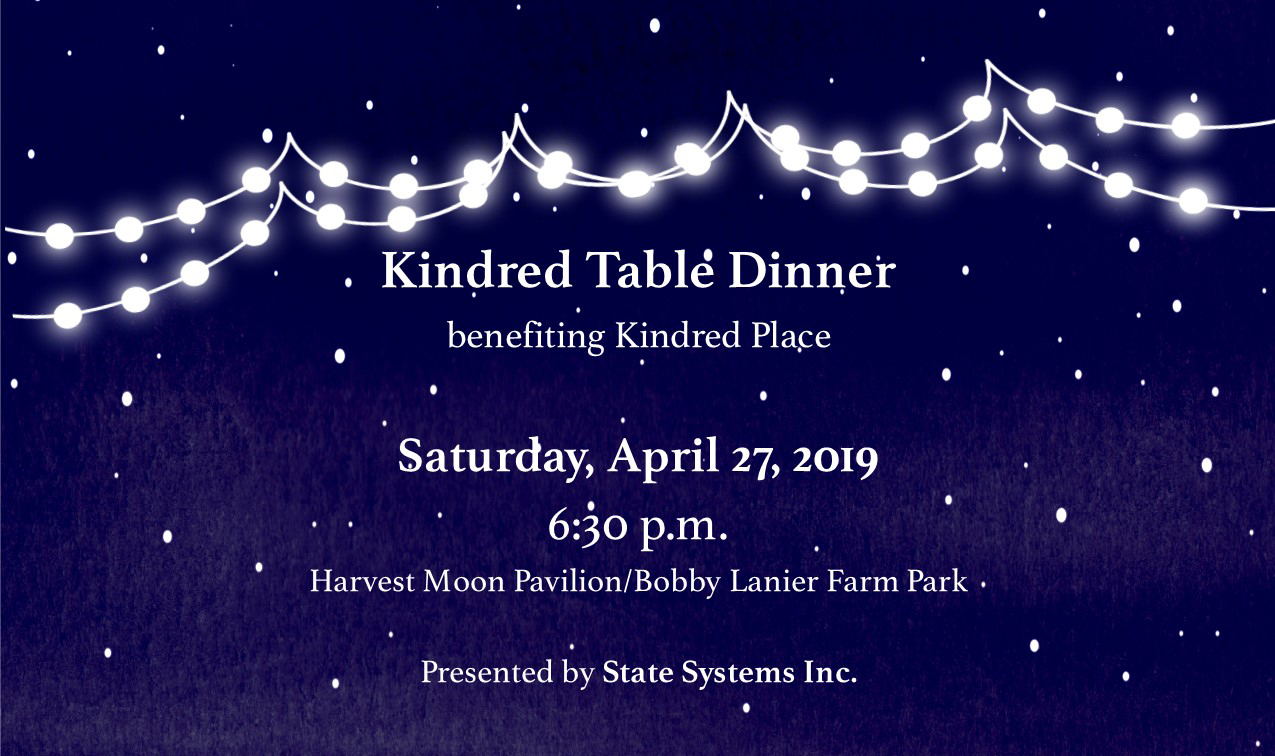 Gather at the Kindred Table, and you'll believe peace is possible in every home.
Please join us Saturday, April 27, from 6:30 – 9:30 p.m. at the Harvest Moon Pavilion in Germantown, TN, for a small, elegant dinner, catered by Jose Gutierrez of River Oaks, where you will learn more about Kindred Place, formerly known as the Exchange Club Family Center, and how it is transforming our community.
In this beautiful, rustic atmosphere, you'll enjoy fine food and wine, the company of good friends, light entertainment and powerful storytelling. To keep the environment warm and welcoming, only 20 tables are available for this inaugural event.
Kindred Place supports nurturing family relationships and non-violent conflict resolution, where families can come together peacefully, at the dinner table and beyond. We hope you will join us.
To reserve your table or help sponsor the event, please register below. If you prefer, you may also download this form and return to kindredtable@kindred-place.org.
---
Sponsorship opportunities
In addition to hosting a table, there are sponsorship opportunities for this inaugural event. Sponsors will receive recognition at the event and in communication with table hosts and guests. Event sponsors will help underwrite the costs associated with this spectacular evening, including valet parking food and beverage, entertainment, and guest party favors.