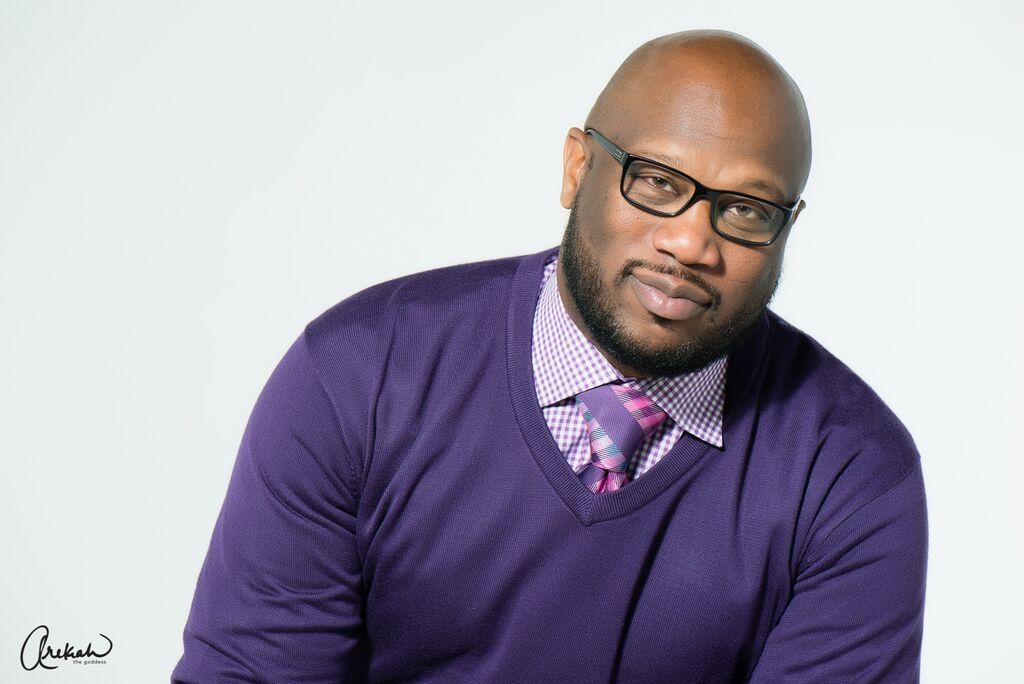 Inspiring kids and parents through his words and actions has been Reggie White's goal since becoming a volunteer for the Family Center in 2006.
Serving as a volunteer in programs for kids with anger issues, White looks at every opportunity to connect with those in the program, as he offers ways for adults and children to better communicate. His perspective comes from a deep place, one that is apparent from the minute he begins speaking.
"I come in and talk to the kids who might have anger issues, and then I come and talk to the parents," said White. "That helps a lot for me, too. My parents didn't know how to communicate. They forgot what it was like to be a kid and always talked to me from an adult perspective."
White focuses on relating to those in the program and is seen as a resource to those he serves.
"The fact that I am doing the same thing that somebody else did for me, I think that's what makes me a resource," said White. "If I just come and talk about my experience, and not how I overcame it, then I'm basically just celebrating the tough time that I had. I don't think most people can get anything out of relating to an experience. They want to know how to get out of that situation."
White focuses on having parents and kids identify and embrace where they are in life, encouraging them to connect the dots. He is their biggest motivator, fostering open and honest conversations and letting them know that they are heard.
"I ask them three questions," said White. "Where are you relationally, mentally, emotionally and spiritually? Then I ask them how they got there. Once they answer that question, you realize nothing happens by mistake, and that there was a series of steps and choices that were made that may not have anything to do with you. Once that is cleared up, I ask them where they want to go from there."
White is a certified life coach and motivational speaker, which, as you would imagine, serves him well in his role as a volunteer for the Family Center. He focuses on really talking to the adults and kids, and not at them, sometimes connecting to his group so much that they ask for his personal number so they can stay in touch with him.
"What I do with the kids and the parents is just a small token of what I do every day," said White. "I am like a personal trainer for someone who wants to lose weight. I just work on the inside."
White has always had a love for communicating with adolescents. One thing that is important to him is helping people find their passion, and then using that passion to give back to others in the community.
"Once you find your passion, whatever it is, and a platform of opportunity to give back, that's the first step," said White. "If you find your passion, and you are passionate about it, all you need is an opportunity. Sometimes you have to take an extra effort to go search out the opportunities. You just decide what you can give, and you be faithful to that. For some people, that can turn into a career change."
While White is making a difference in adults and children in the Greater Memphis area affected by family violence and abuse, there's still a lot of work that needs to be done, and he is hopeful for the future.
"I would like more people to take advantage of the services that the Family Center has, and for more people to find out about the opportunities to mentor and volunteer and to get involved," White said. "I think it lends itself to Memphis becoming a better place, because if you can create better families, you can create better communities."