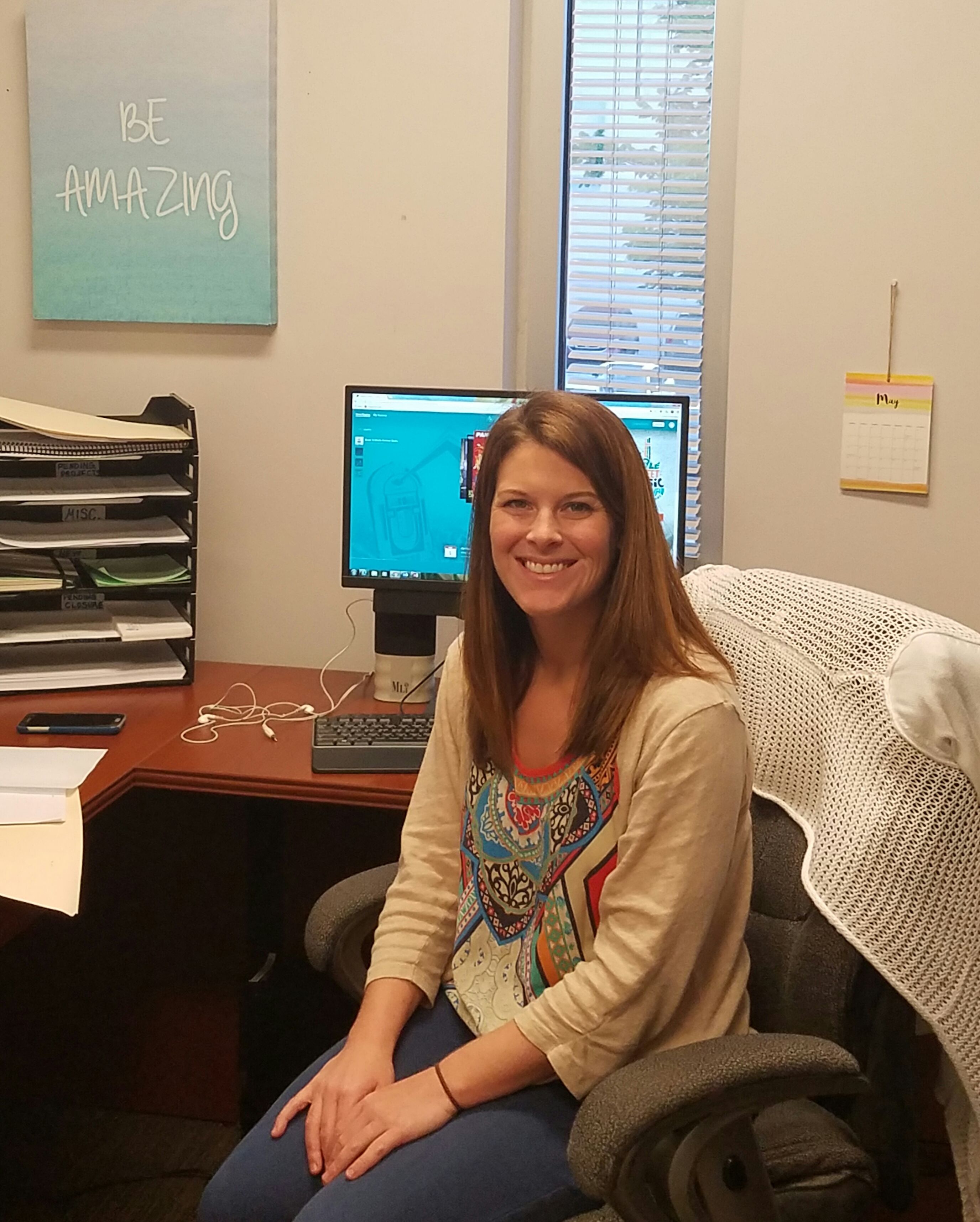 Full name: Amanda Russell
Title: Director of Strategic Planning for the Domestic Violence Assessment Center
Job responsibilities:
I work primarily with individuals who have committed domestic violence-related crimes against their intimate partners. I do assessments on these individuals to determine what programs or services in the community may be put in place in order to lower their risk of re-offense. Helping these individuals get appropriate services is important because that ultimately benefits the victims and other family members who have been impacted by the violence.
Why do you work at The Family Center?
I believe in The Family Center's mission and the importance of helping families learn how to have healthy and safe relationships with each other.
What is the biggest mistake you've ever made? How did you handle it? What did you learn from it?
My last year of high school I quit a sport that I had dedicated myself to for my entire childhood and adolescence because I didn't think my team would do well at the national competition. A big part of my decision to do this was because several of my friends on the team had also decided to quit. This is a decision that I have regretted ever since because I feel that I let the rest of the team down and followed along with the crowd instead of making my own decision. I learned the importance of following through with my commitments. I also learned that it is important to make up my own mind and do what I feel is right, even if it isn't the most popular or easiest choice.
What is the biggest challenge you've overcome?
Growing up I always had difficulty with confrontation. I would avoid conflicts or openly sharing my feelings at all costs if it could possibly hurt someone's feelings. However, a big part of being a counselor is not only being open and honest with my feelings, but also teaching my clients how to do so. I often have to confront my clients and hold them accountable as they pursue their goals. I have to give constructive feedback to clients and interns on daily basis. I've been able to overcome this obstacle by slowly stretching my comfort zone and not allowing fear to get in the way of what needs to be said or done. I still struggle with this sometimes, but it gets easier each day!
What is your passion?
I have a passion for learning about methods for helping people change their maladaptive behavioral patterns in order to lead happier, healthier lives. I want to work with others in the community to implement systematic changes that will make it easier for people to create positive changes when they are motivated to do so.
What is your dream for you/your child's future?
I dream of having my own family one day and raising children in a world where people are free to be themselves, and are encouraged to ask for help when needed, as well as give help without judgment.
What inspired you to be a therapist?
I have always had questions about human nature: What drives people to act in certain ways; How do some people seem so much more resilient than others; What makes a relationship successful, etc. Studying psychology seemed like a natural way to find answers. Once I started learning more about the human psyche, I realized I wanted to use what I learned to help others.
If you could have dinner with one person, past or present, who would it be and why?
Aziz Ansari because he is my favorite comedian, and I love to laugh!
How would you describe the color yellow to someone who is blind?
It's like the feeling of sunshine on your face after a long, cold winter.
If you weren't a therapist, what career would you choose and why?
Personal shopper or restaurant critic because shopping and eating are some of my favorite hobbies.
What is your personal mantra / motto?
"My mission in life is not merely to survive, but to thrive; and to do so with some passion, some compassion, some humor, and some style." - Maya Angelou
What are three things that each of us could do to prevent abuse and family violence?
1. Don't be scared to speak up if you see something that doesn't seem right. Make a report to the Department of Children Services if you suspect child abuse; remember it is their job to investigate, not yours.
2. Participate in reducing the stigma of counseling by encouraging others to seek professional help if they are experiencing family violence.
3. Teach your own children to respect themselves and others by role modeling nonviolent conflict resolution strategies.