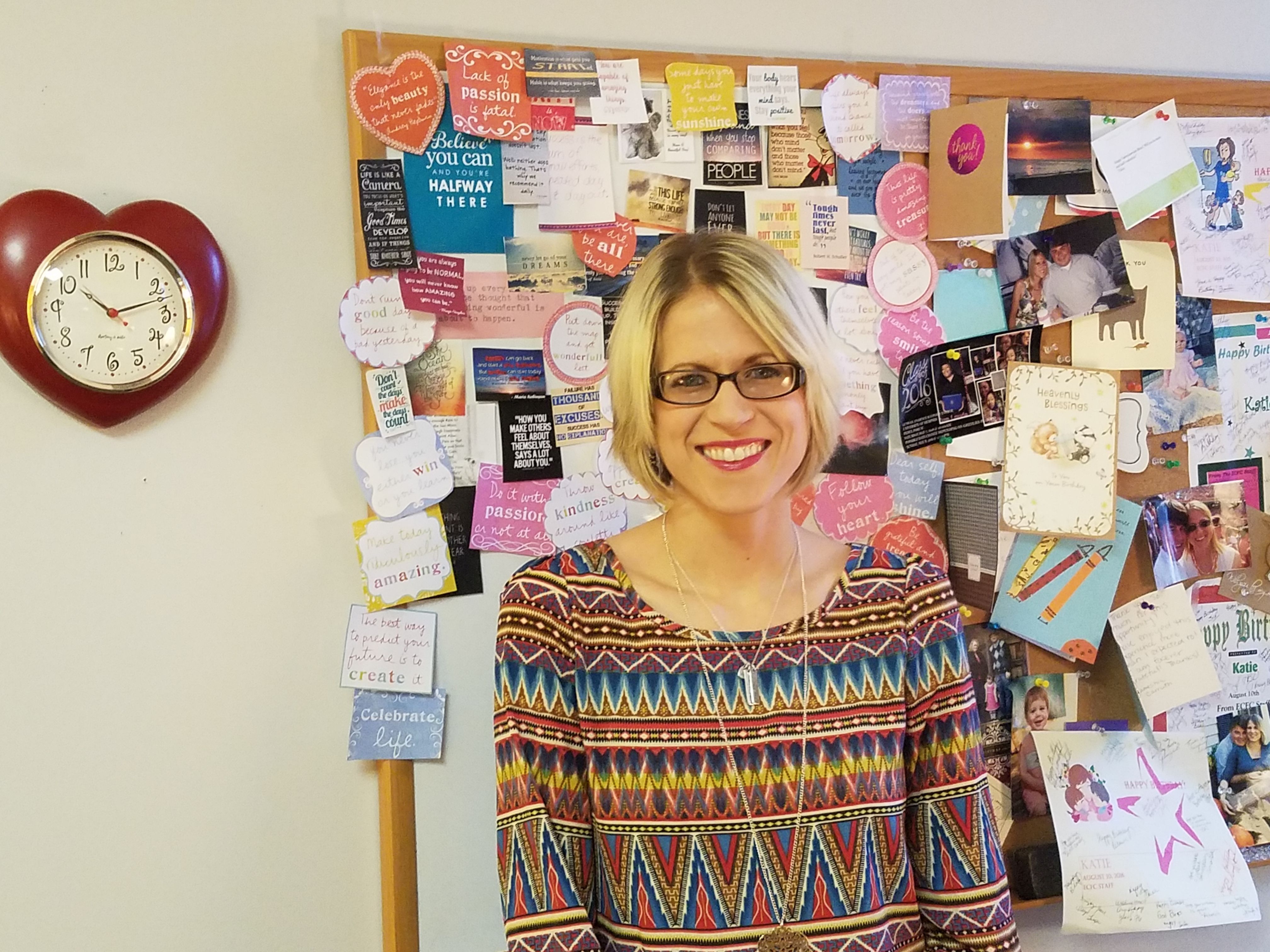 Full name: Katie Bailey
Title: Director of Interns and Volunteers
Job responsibilities:
• Recruiting, interviewing, training, and placement of community volunteers and interns from various universities
• Speaker and health fair requests
Why do you work at The Family Center?
I support the mission and the work that is being done here. I completed my own internship at The Family Center in 2008 and really liked the atmosphere and the people. And as a mother of two small children, I also love the flexibility. Our bosses truly understand and support our personal lives outside of work!
What is the biggest mistake you've ever made?
I'm pretty "technologically challenged," so I'm sure my biggest mistake at work involves technology in some way. Because I am young, people assume that I know how to use every device and can answer questions about them, but they are SO wrong. There's even a rumor circulating that I broke one of our televisions just by moving it into a different room for an intern-training session!
What is the biggest challenge you've overcome?
Getting over my major fear of public speaking. If you know me, you might think that sounds crazy. I'm really extroverted and like people – I just don't like talking in front of groups! But it's something I work on every day and have improved upon so much since I started in this position.
What is your passion?
Family (including my two wild kids!), fitness (exercise is my self-care!), food (I love to bake!) and motivating others. I like to talk and giggle and bring treats that I've baked to work. I also love finding inspiring quotes to share with others. I like to brighten up people's days with a smile and a "happy" anything.
What is your dream for you/your child's future?
I want my children to be healthy, happy and free to live their lives the way they choose. I want them to feel like they can be themselves without being judged or bullied. I want them to grow up in an environment filled with love, positivity and the freedom to express themselves.