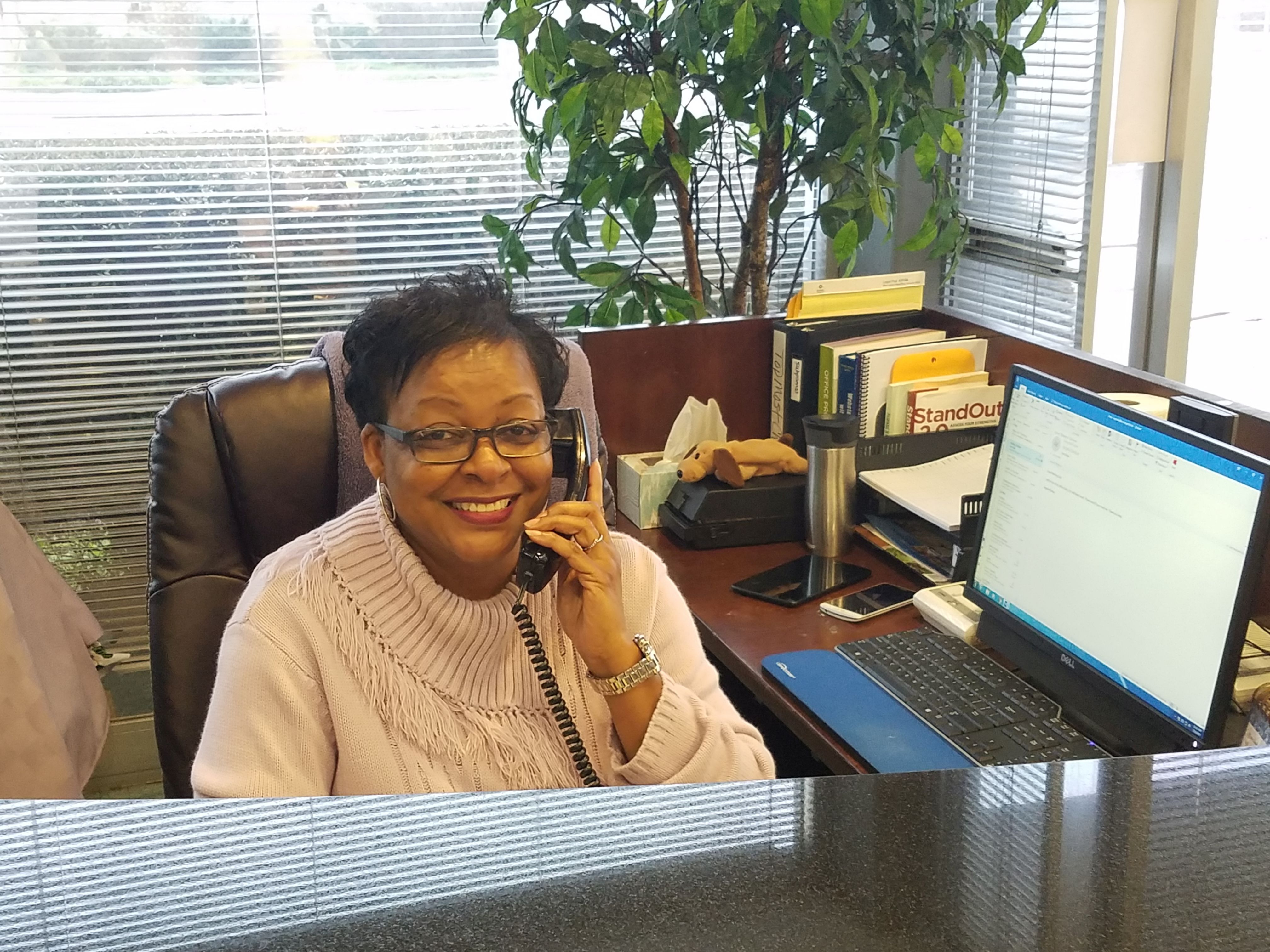 Full name: Judy Reynolds
Title: Receptionist
Job responsibilities:
• Answer phones in a professional and inviting manner
• Direct callers and walk-ins to the appropriate staff member
• Assist staff with special projects
Why do you work at The Family Center?
I love working for nonprofit organizations. I believe in The Family Center's mission and I like the accommodating environment.
What is the biggest mistake you've ever made?
I accidentally hung up on my former boss. I was horrified but fortunately she was understanding.
What is the biggest challenge you've overcome?
Learning to deal with negative people.
What is your passion?
Serving others.
What is your dream for you/your child's future?
My dream is that my child is able to overcome prejudice and stereotyping.