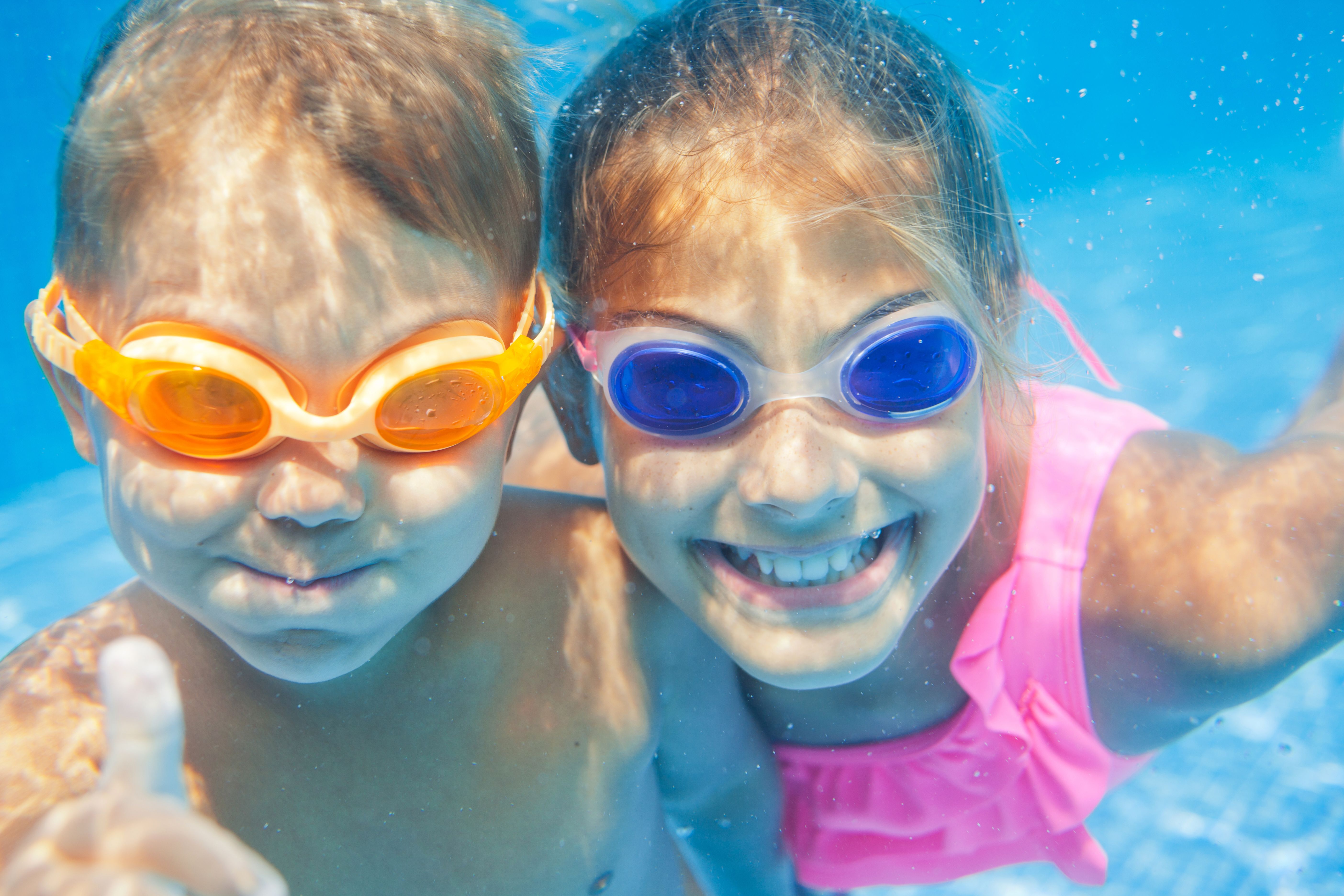 Summer is the perfect time to be outside with your kids. From biking to swimming, there's plenty of outdoor activities to keep them entertained. One thing that's important to remember with the hot summer weather is safety. With sunburns and recreational water illnesses increasingly common in the summertime, here are a few tips to keep everyone protected outside.
Sun Safety
We all know how easy it is to get too much sun, but serious sunburns could lead to skin cancer later in life. Remember to always apply sunscreen on your child, as well as yourself whenever you're outside. Kids learn by example, so start putting sunscreen on them early as a good habit to keep.
• Keep them shaded under a tree or an umbrella by the pool.
• Always have water on hand and make sure that they are hydrated.
• It's a good idea to bring a cover up to provide protection from the sun. This can be anything from a baseball cap, to long-sleeved shirts, skirts and pants. Wear sunglasses as well, to protect your child's eyes from UV rays.
Water Safety
It's good to keep your kid's active in the summer by swimming, but it's also extremely critical to look after them while they're in the water.
• Recreational water illnesses are something to look out for, as they are caused by germs and chemicals found in the water that we swim in. To help prevent this, take your kids on bathroom breaks and check their diapers every hour. This is important to keep everyone healthy.
• If you're traveling to a destination where you'll be on a boat, make sure to bring life jackets that are properly fitted. These should be worn at all times.
Playground Safety
Make sure that your children can handle the equipment that they are playing on at the playground. Read all of the signs in the area, and scout out places where they could trip.
• Keep your child injury free by dressing them in the proper playground attire to avoid falls and broken bones.
We hope that you'll keep all of these tips in mind for the summer, as you have fun in the summer sun with the little ones. This post was adapted from: CDC, Center for Disease Control and Prevention.