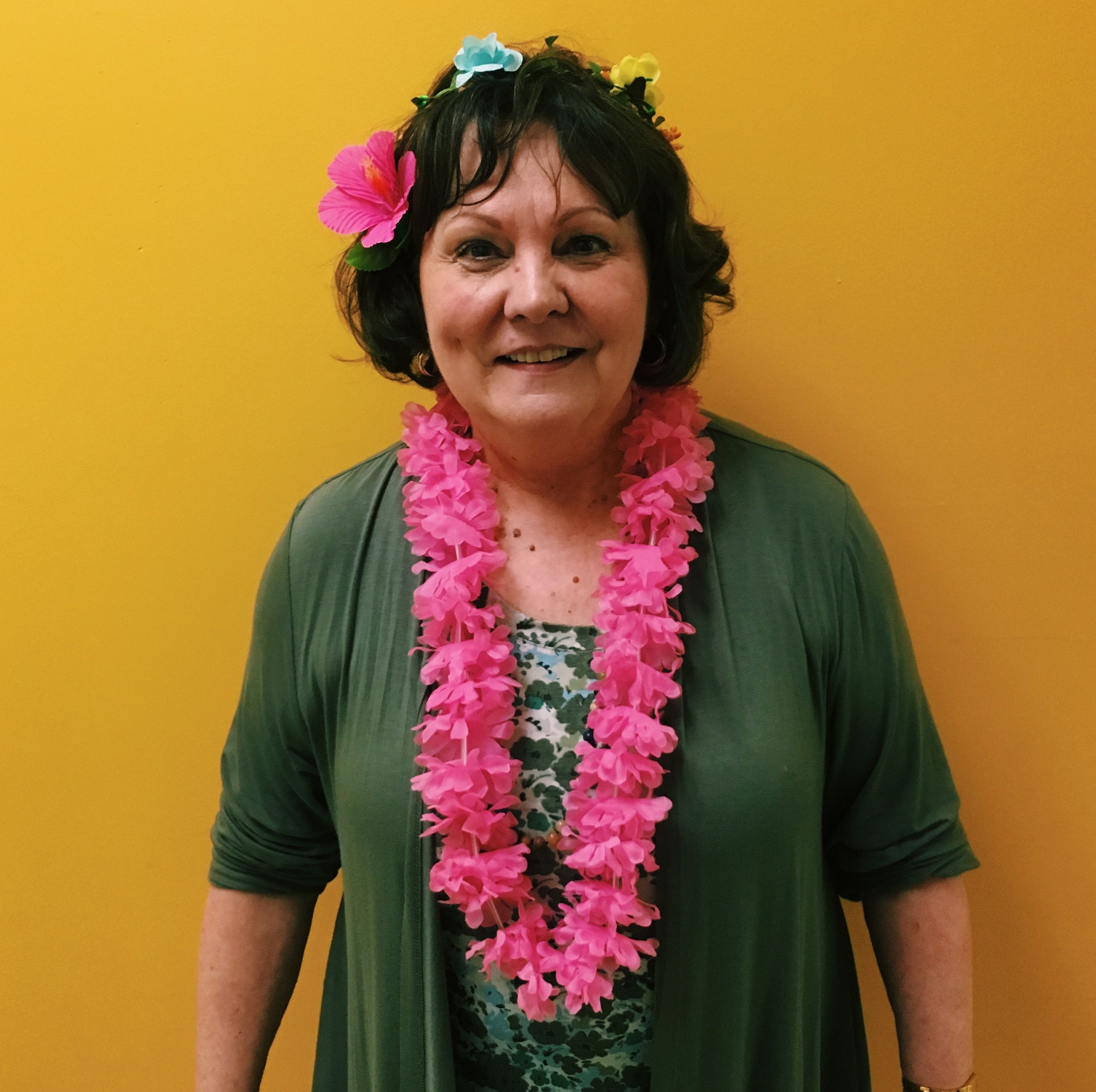 Full name: Mary Jane Thompson
Title: Registered Play Therapist
Job responsibilities:
Providing therapy to children and adults both at The Family Center and off-site locations
Providing play therapy supervision
Why do you work at The Family Center?
At The Family Center I am given the freedom to use my own expertise and judgement to tailor services to accommodate my clients and programs. And as the President of the Memphis Area Association for Play Therapy (MAAPT), I love working at a place where I am able to promote Child-Centered Play Therapy (CCPT).
What is the biggest mistake you've ever made?
Although I am a Licensed Professional Counselor (LPC) I regret not completing the necessary steps to obtain licensing to be a Mental Health Service Provider (MHSP) as well. Too much time has lapsed.
What is the biggest challenge you've overcome?
Going back to the University of Memphis as an adult to be a Licensed Registered Play Therapist (RPT)
What is your passion?
Play therapy; particularly child-centered play therapy
What is your dream for you/your child's future?
Health, Wealth, and Happiness
What inspired you to be a therapist?
The opportunity just presented itself. CCPT was a godsend.
If you could have dinner with one person, past or present, who would it be and why?
My maternal grandmother, Lila Lenow Williams. She was an artist, an author, an all-around multi-talented renaissance woman!
How would you describe the color yellow to someone who is blind?
It's warm and fills you with energy.
If you weren't a therapist, what career would you choose and why?
I grew up working for my Daddy at his business so if I were not a therapist I would definitely be a business woman.
What is your personal mantra / motto?
"As for me and my house, we will serve the Lord."
What are three things that each of us could do to prevent abuse and family violence?
I think the single biggest thing we could do is decrease teen pregnancy.