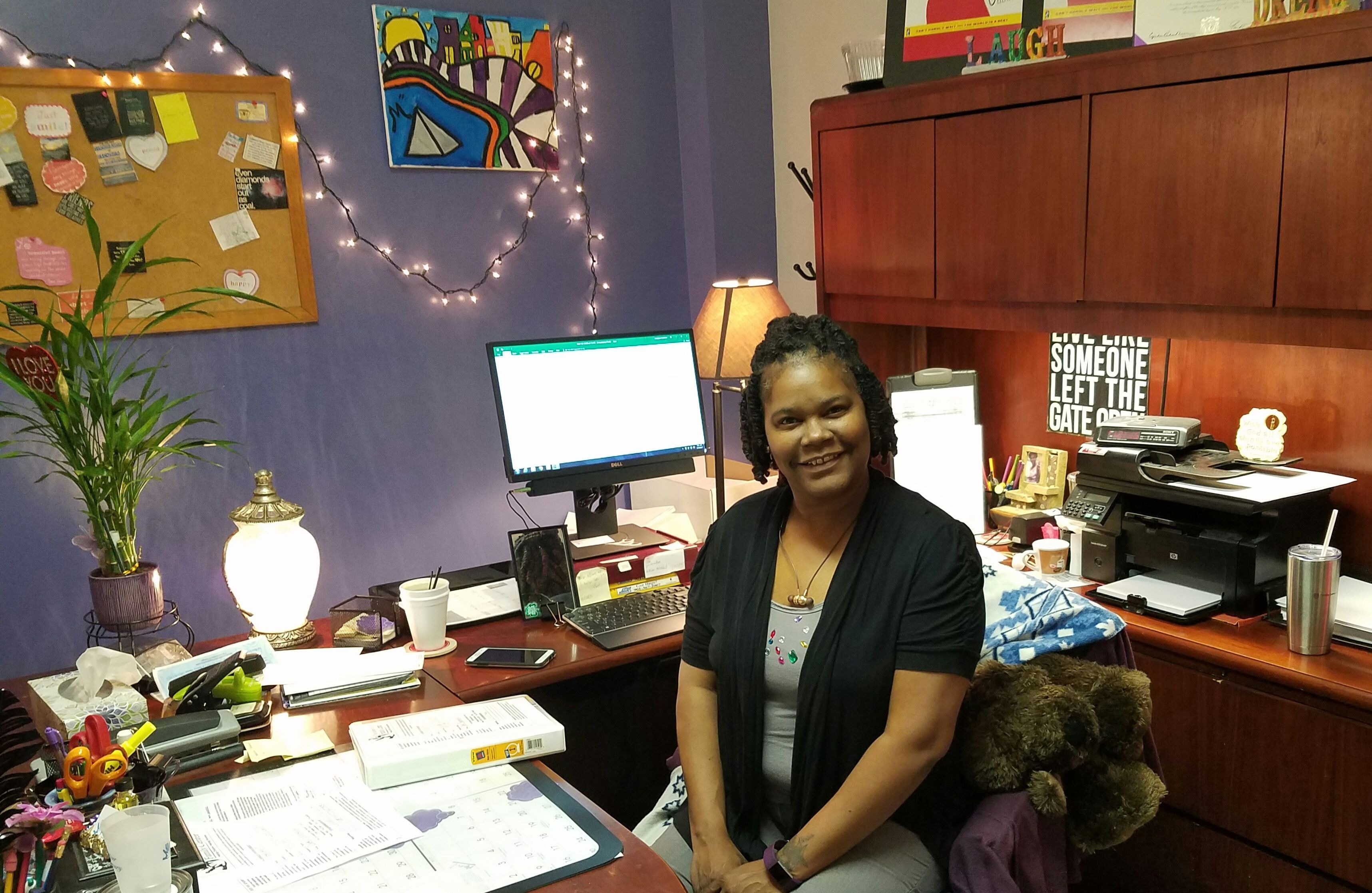 Full name: Stephanie Eggleston
Title: DVAC Administrative Manager
Job responsibilities:
• Scheduling intakes and appointments for the Domestic Violence Assessment Center (DVAC)
• Conduct DVAC pre-screening
• Collect program fees
Why do you work at The Family Center?
Because they offered the job. I was a volunteer here for two years. The Center even helped me and my children when we needed it. It's a great place and resourceful. You can't walk away without being helped. And if the staff can't help we try to find a place that can. That's what I love.
What is the biggest mistake you've ever made?
When I was a volunteer I broke a major rule while working with sensitive information. At the time, all I wanted to do was help a family member but I did not understand or think about the consequences of my actions. If the situation were to occur today I would do things a lot differently. I learned to separate my emotions from what is right ethically.
What is the biggest challenge you've overcome?
Dealing with adversity from a supervisor. It's hard working with someone who does not accept you but it's not impossible to learn to work together.
What is your passion?
Helping people; especially those who have made bad choices but want to change.
What is your dream for you/your child's future?
I want my children to just be the best citizens despite all the negativity in the world. I want them to be the best.