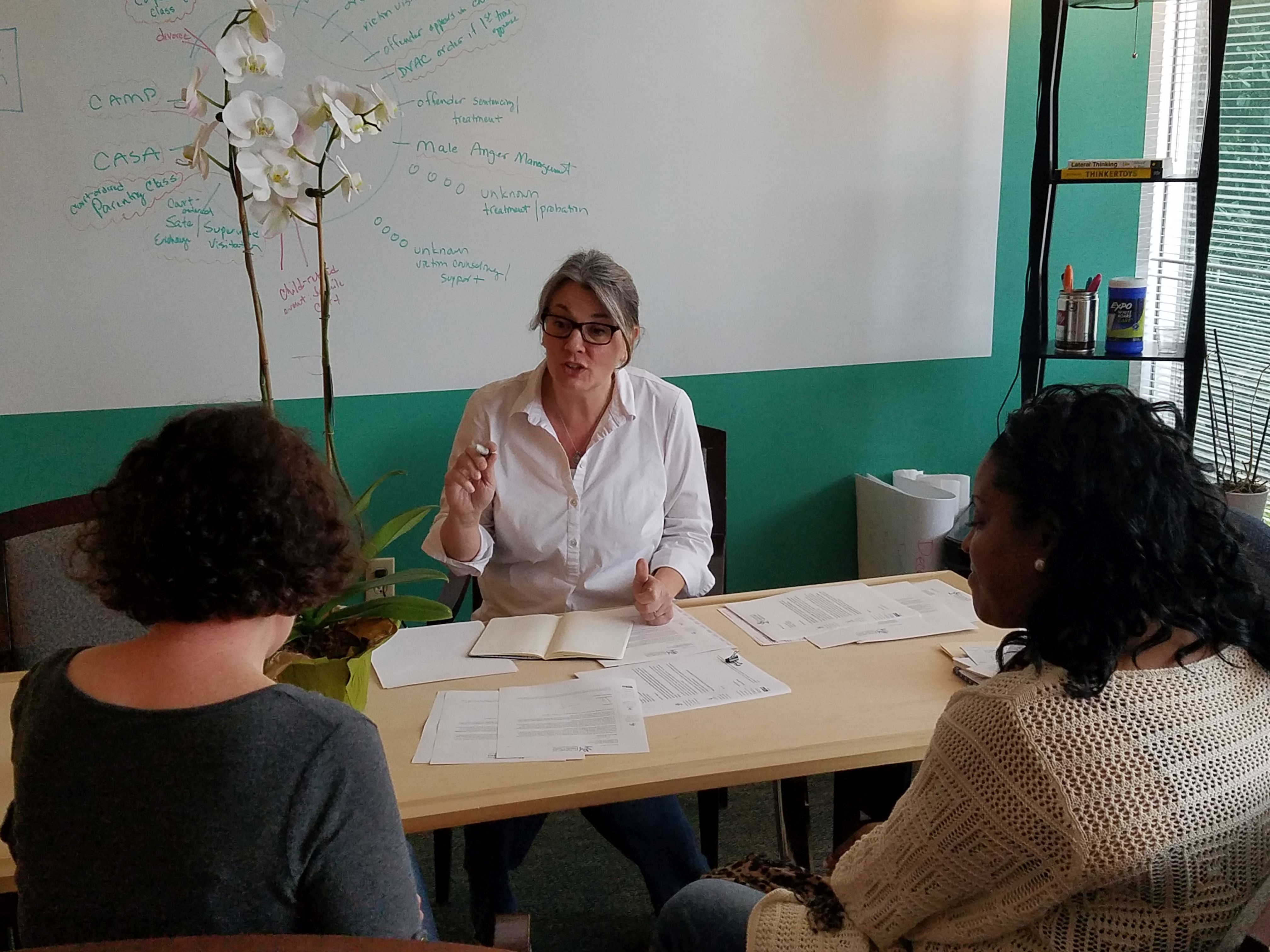 Full name: Jennifer Balink
Title: Executive Director
Job responsibilities:
• Get up every day believing change is possible
• Support the clinical team by securing resources (funding, in-kind donations, services) so they can focus on helping families in crisis
• Connect the people who support us financially with the impact of our work – make it clear so they can see how what we do, with their help, changes the community for the better
• Work with our fearless board to make sure we have a viable plan and the commitments to implement it
• Speak out on behalf of vulnerable families, who otherwise might not be heard
Why do you work at The Family Center?
Because I'm too old to waste time doing work that doesn't matter.
What is the biggest mistake you've ever made?
When I ran a PR firm, I took a client (more than one, actually) who wasn't really a good fit for our services. But we needed the revenue, so I tried to make it work. In the end, everyone was disappointed and unhappy. We lost a lot of money on those clients, because they were never satisfied with our work – because our services weren't really a good fit for what they needed. What I learned from this mistake is that sometimes having the integrity to say "no" is better in the long run, even if it seems riskier in the short run.
What is the biggest challenge you've overcome?
Managing my own expectations – still working on it.
What is your passion?
Connecting things – people, ideas, etc. – and solving problems
What is your dream for you/your child's future?
I want my children to understand and believe that a candle loses nothing by sharing its light.